24th May - Gala dinner
Thursayd 24th May - 8pm - direct meeting at Gala place.
La Maison Baron-Lefèvre
Since 2008, La Maison Baron-Lefèvre is one of the most famous restaurant in Nantes. It is typical French food awarded by a gold price "Gault&Millau" in 2009.
Isabelle Lefèvre and Jean-Charles Baron have completely redesigned this former warehouse of 400 m2, built in 1936 and formerly housing a market gardening counter. They have conserved its canopy and its Eiffel steel structure.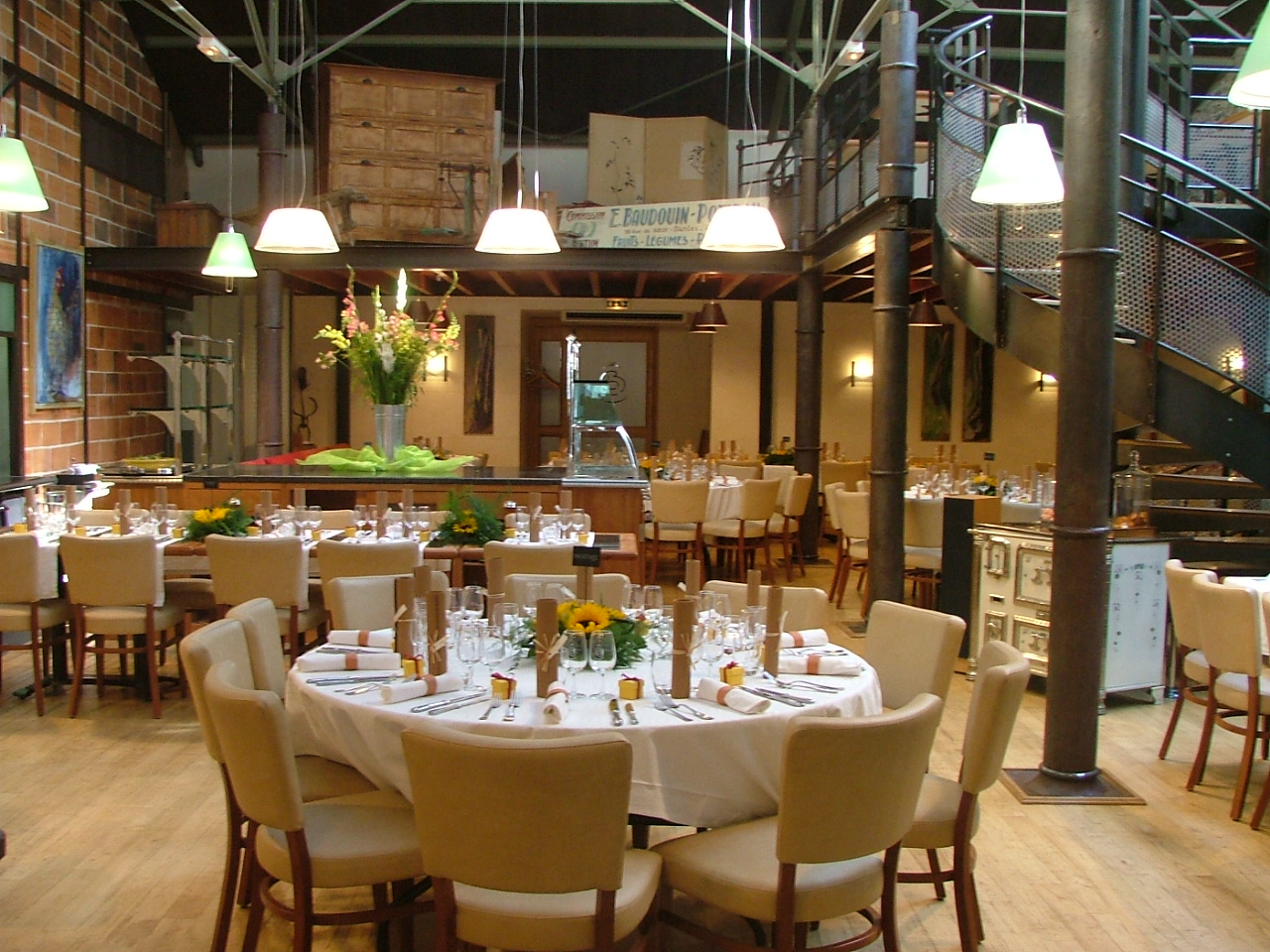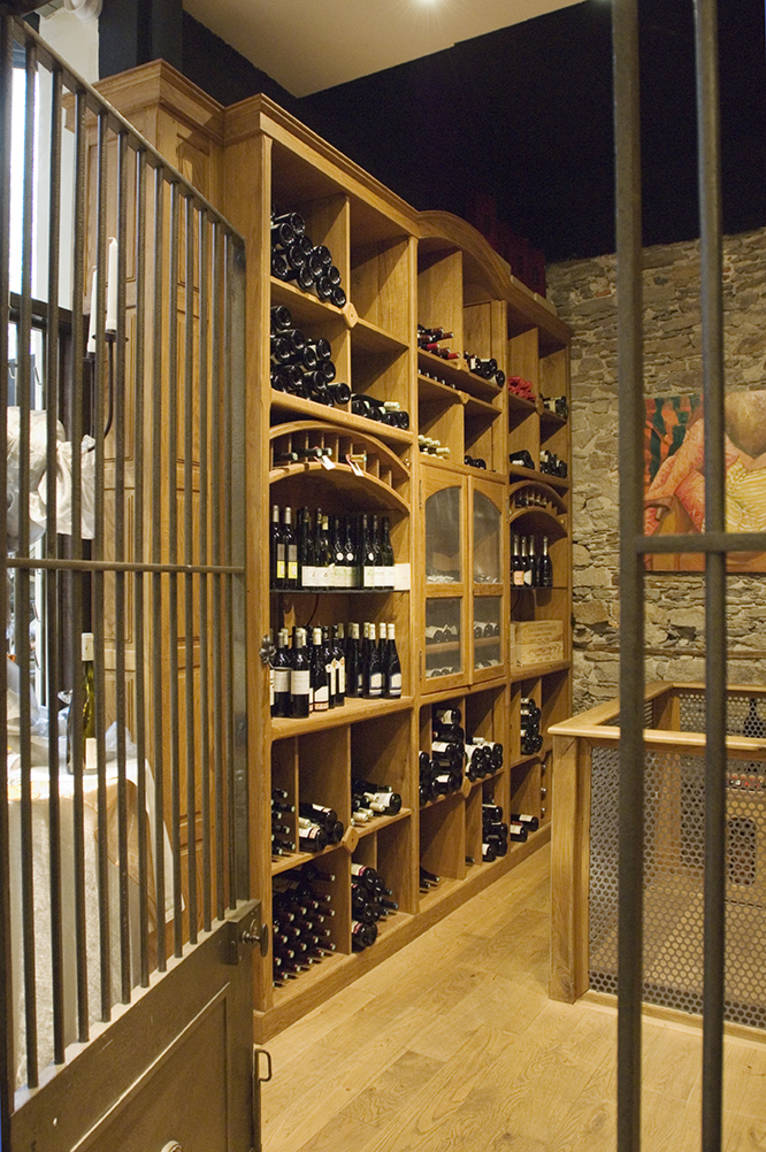 Serious eaters and drinkers will be happy to find the authentic regional cuisine on offer here, handled extremely well by an energetic brigade in the open kitchen of this loft, which is both a brasserie, gourmet food store and a workshop.
The cellar, which is visible right as you enter, is incredibly well-stocked.
Adress: La Maison Baron Lefèvre -
33 rue de Rieux - 44000 Nantes
Direct access from
tramway
line 2 or line 3 or from
La Cité Event center

13minutes walk from city center "Commerce"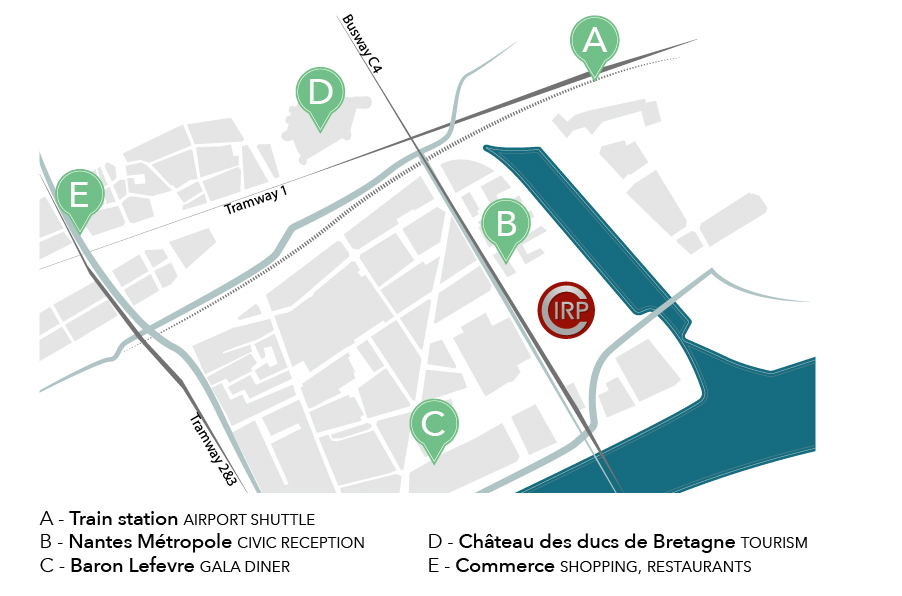 Music animation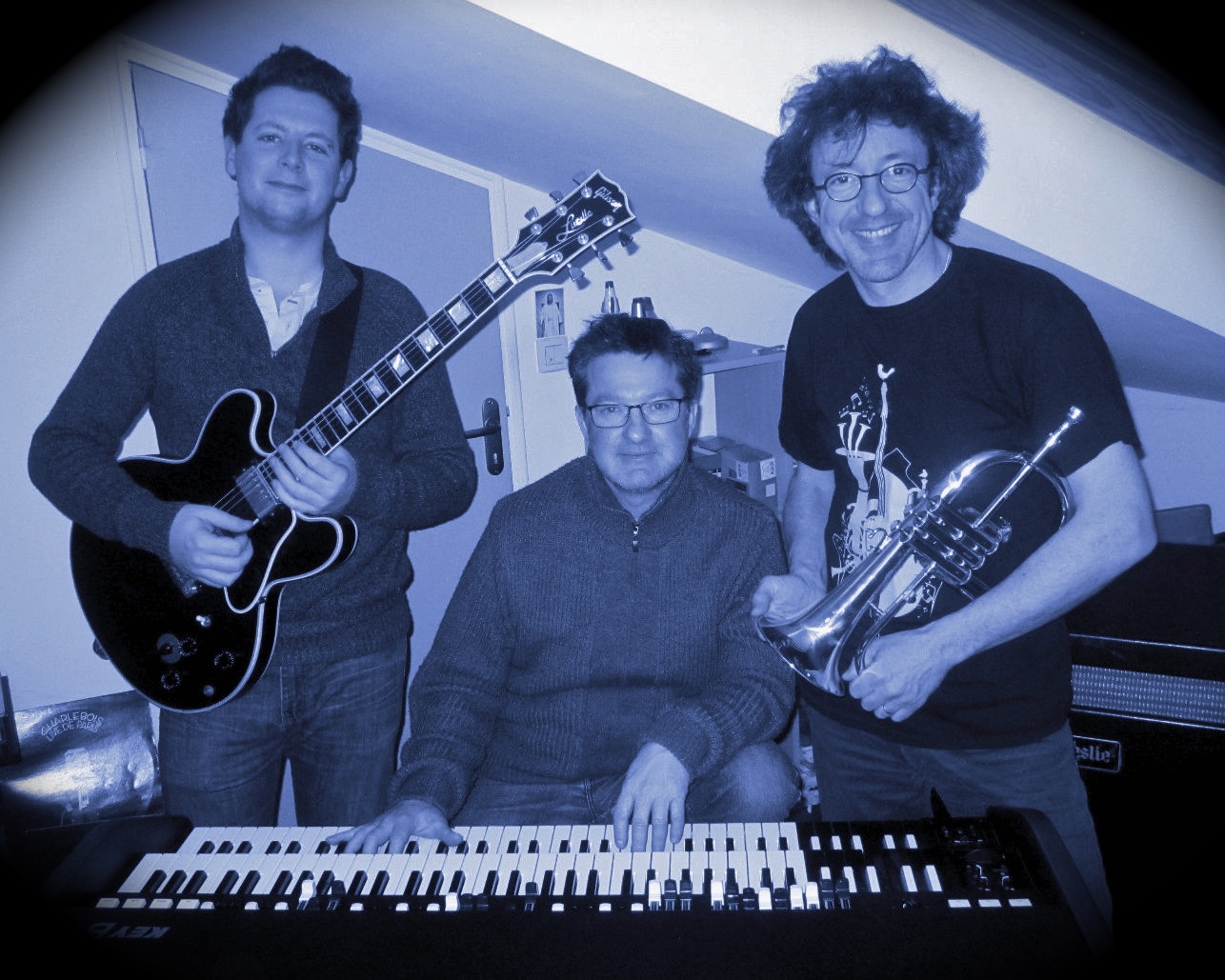 The BLUE TRIO presents a repertoire dedicated to the beautiful melodies of jazz, with Horace Silver, Michel Legrand, Antonio Carlos Jobim or Herbie Hancock... The music comes from the 60s and 70s mixing the sounds of the famous label BLUE NOTE period "jazz-funk" and the sound "hot" bugle and organ...

Bruno DENIS : Orgue
Franck RAYMOND : Batterie
Jean-François PETIOT : Trompette, bugle
Published on May 7, 2018
Updated on May 21, 2018