ENGIE
ENGIE, formerly GDF Suez, is a French energy group.
Key figures: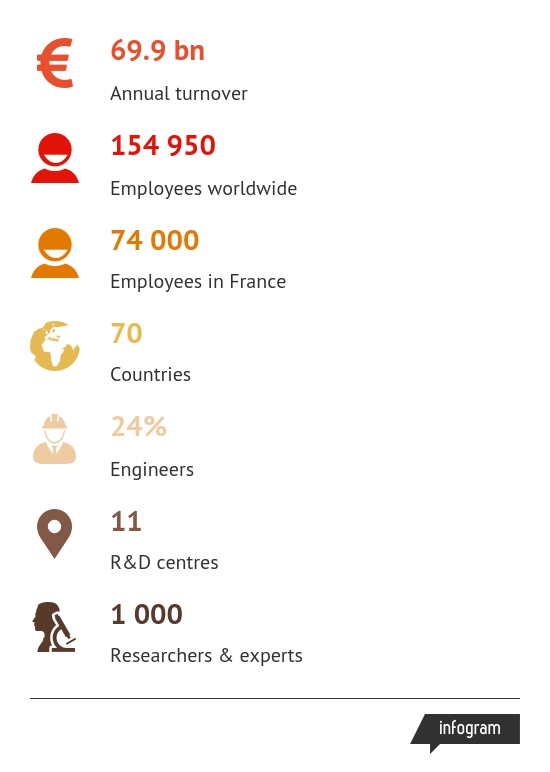 Recruitment: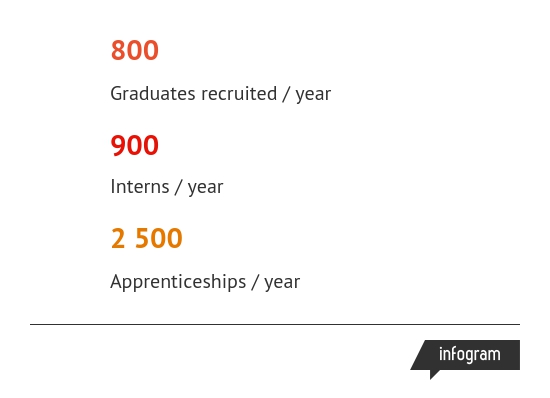 About ENGIE
As a global player in the energy sector, ENGIE is resolutely committed to energy transition and is an expert in three sectors: electricity, natural gas and energy services.

World's largest independent producer of electricity
World's top provider of energy efficiency and environmental services worldwide
Europe's biggest operator of natural gas transport and distribution networks

In search of inventive and bold professionals to embody the future of energy at the service of its customers, ENGIE recruits thousands of talented graduates around the world. "Join a fulfilling and innovative work environment that promotes agility and creativity to meet the energy challenges of today and tomorrow. "
Why the partnership with Centrale Nantes?

"Centrale Nantes provides quality training on subjects related to our key activities and the Group's strategic focus, particularly on renewable energies, energy efficiency, the city of tomorrow and the digitalization of energy.

Beyond this teaching, Centrale Nantes develops a spirit of entrepreneurship and innovation that are particularly sought after in our business and that will drive the growth of the Group. "
SPECIALISATIONS LINKED TO ENGIE'S BUSINESS AREAS:
Civil Engineering
Engineering Science for Housing and Urban Environment
Digital City
Energy Production and Management
Propulsion and Transport
Aeronautics
High Performance Computing in Engineering Science
Embedded Control and Power Grids
Mechanical Engineering for Materials and Manufacturing Processes
Product Engineering
Robotics
Industrial Engineering
Management of Digital Business and Information Technologies
Mathematics and Applications
Virtual Reality

Modelling and Simulation in Mechanics

Computer Science
PROFESSIONAL OPTIONS LINKED TO ENGIE'S BUSINESS AREAS:
Manager, Leader, Communicator
Entrepreneurship
Business Finance
Research and development
International Business Development
Sustainable Cities
Examples of internships undertaken by Centrale Nantes students:
Trainee Operations Engineer
Trainee Design Engineer
Techno-economic assessment of the use of an electricity storage solution in the form of hydrogen
Study on the reliability of buried pipelines
Research engineer in the field of energy and environmental efficiency service
Trainee design engineer - gas networks - dynamic modelling of gas transport network behavior.
Career prospects at ENGIE:
Research engineer
Gas engineer
Counterparty risk engineer
Network engineer
Project manager
Site manager
Branch manager
Published on December 5, 2017
Updated on December 5, 2017