RTE
RTE, (
the French

transmission system operator) is responsible for the French electricity transmission network, at the heart of the European market.
Key figures: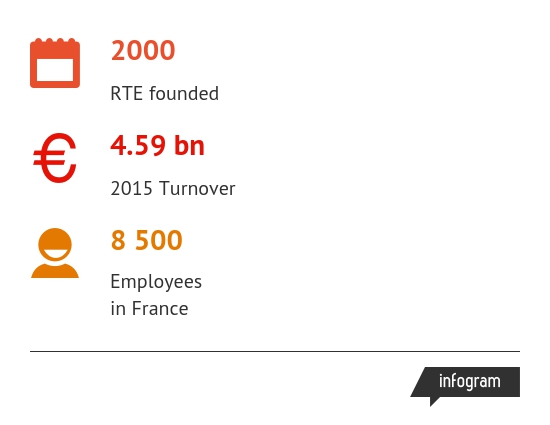 Recruitment: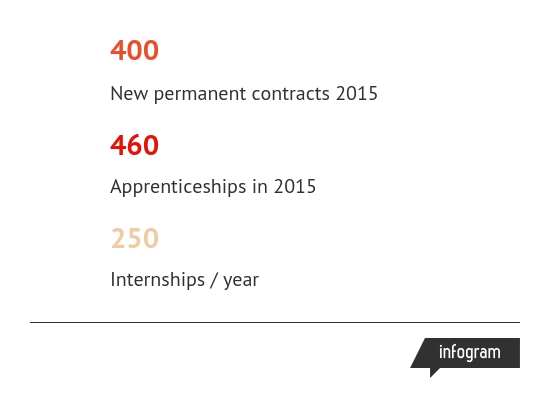 About RTE
RTE is the largest network in Europe with 105 000km of power lines, between 63,000 and 400,000 volts and 50 cross-border lines.

RTE's primary role is to provide all its customers with access to economical, safe and clean electricity. For this purpose, RTE distributes electricity 24 hours a day throughout the country from electricity suppliers to consumers, whether they are distributors or producers directly connected to the transmission network.
Why the partnership with Centrale Nantes?
In place since 2006, the partnership between Centrale Nantes and RTE aims to:
promote the RTE company to the school and its students
allow students to discover the RTE engineering professions
encourage engineering apprenticeships
This partnership involves exchanges in the fields of:
automatic control
energy
industrial systems
SPECIALISATIONS LINKED TO RTE'S BUSINESS AREAS:
Civil Engineering

Embedded Control and Power Grids
Mechanical Engineering for Materials and Manufacturing Processes
Computer Science
PROFESSIONAL OPTIONS LINKED TO RTE'S BUSINESS AREAS:
Career Prospects at RTE:
Operations Manager
Development and Engineering Research Manager
Development and Engineering Project Manager
RTE subsidiaries:
Arteria:

development of digital systems with electrical grids

Airtelis:

helicopter works on main infrastructure

iNelfe:

setting up of a new electrical interconnection between France and Spain

RTE Immo:

development of RTE property and assets

Cirteus:

increase customer satisfaction with high quality services
Student testimonial:
Jao ANDREU
Second year Engineering Internship
Operation Strategies Department
"[...] I discovered RTE thanks to the Forum
Atlantique

organized by Centrale Nantes. I had heard good things about the company (training, HR policy, work environment). [...] In January, I was re-contacted for a 6-month internship focused on the field of offshore renewable energies [...]
I work mainly on the development of renewable energies on the RTE transmission network. In particular, on the projects offshore from Saint-Brieuc, Saint-Nazaire, Fécamp and Courseulles-sur-Mer.My internship mainly consisted of integrating these new energies into RTE's IT System, then drafting technical data sheets on different pieces of equipment specific to offshore wind.
[...] I have had the opportunity to interact with a lot of employees (the
Expertise System

Department in particular), but also to interact with those in the field. I enjoyed this interaction, which made it possible to combine theory with the reality of the field."

Published on December 7, 2017
Updated on December 7, 2017