Unknown label

,

School life

,
Call for candidates to sit as external representatives on one of Centrale Nantes' three governing boards
Centrale Nantes is inviting applications for the appointment of external representatives to the school's governing boards, which will be renewed in December 2022.
from September 5, 2022 to October 3, 2022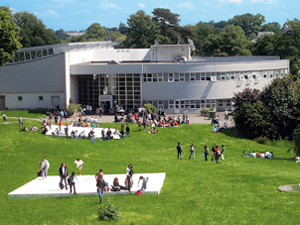 The invitation to apply concerns 3 governing boards:
9 external representatives for the Board of Governors which determines the general policy of the establishment;
5 external representatives for the Scientific Council entrusted with research and innovation policy;
2 external representatives for the Academic Council entrusted with educational policy and student life.
External representatives come from the companies as well as scientific and cultural organisations and major public services. Their term of office is four years

How to apply?
Please forward your complete application to direction

edfbe782-8972-41af-99bd-a073db247c99

@ec-nantes.fr by 3 October 2022 including:
a letter of motivation indicating economic sector of activity as well as possible links with Centrale Nantes,
a curriculum vitae,
a copy of your ID
Applications will then be examined by a selection committee which will propose a shortlist of candidates for each of the three boards. Each board will consider the applications proposed by the selection committee.
For further information, please contact the school management at
direction

299f5c22-df59-4642-9e41-e5fe68dba37f

@ec-nantes.fr
Published on September 7, 2022
Updated on September 7, 2022