Centrale Nantes appoints it first 'Adjunct Professor' – Professor Suresh G. Advani, University of Delaware, USA
A pioneer in the field of upstream and applied research on composite materials in the USA, Prof. Suresh G. Advani is a leading scientist of international stature in this field. A ceremony was held today at Centrale Nantes to mark his appointment as adjunct professor.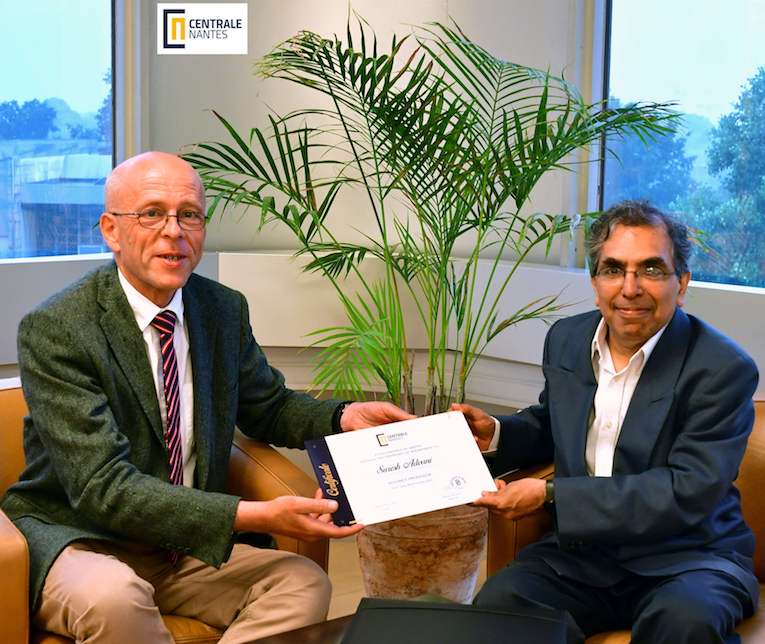 Professor Suresh G. Advani has been a
guest professor
at the Research Institute in Civil and Mechanical Engineering (
GeM
) since September 2017. The new position of adjunct professor status allows for joint and collaborative teaching and research activity between the school and the professor for a renewable five-year period. Professor Suresh G. Advani will:
Develop methods to characterize the variability of materials and composite manufacturing processes
Refine modelling to include the effect of variability of materials and processes on the final composite product
Improve existing processes or develop new processes
Prof. Advani will also be involved in the development of a symposium and mini-courses as part of the ECCM 19 - European Conference on Composite Materials - to be held in June 2020 in Nantes.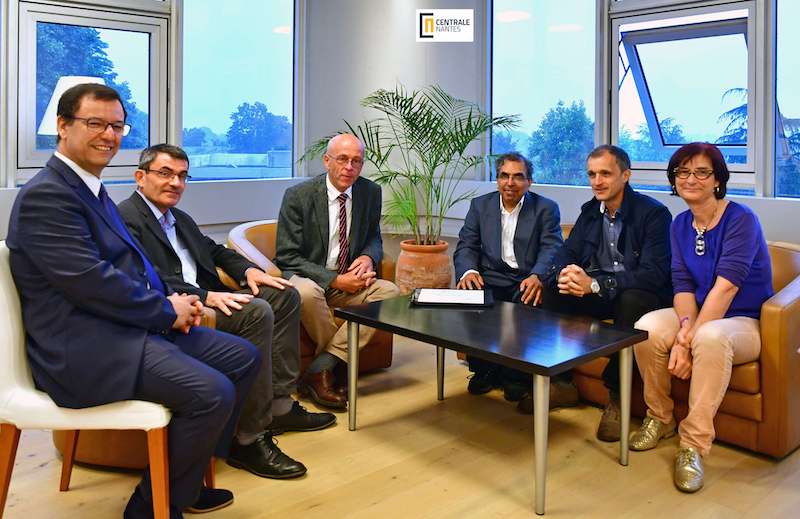 Adjunct Professor - new to Centrale Nantes
The position of adjunct professor is new to Centrale Nantes and is designed to retain and optimize the contribution of a number of external professors with an international reputation.
About Suresh G. Advani
Professor of mechanical engineering
Associate Director of the Center for Composite Materials, at the University of Delaware, USA.
1987 - PhD from the University of Illinois at Urbana-Champaign.
2012 to 2017 Chair of the Mechanical Engineering Department at the University of Delaware.
Research interests: Rheology, fluid mechanics and heat transfer applied to composite processes, fuel cell mechanisms and hydrogen storage. His work focuses on the in-depth understanding and physical and numerical modelling of the complex flow phenomena that develop in composite manufacturing. He is one of only a handful of researchers to have worked on almost all the processes developed to date.
over 300 journal articles
invited speaker at over 100 conferences.
member of the American Society of Mechanical Engineers
North American editor of the journal 'Composites Part A'.
2015 - Outstanding Research Award from the American Society of Composites.
Published on June 11, 2018
Updated on December 19, 2019