"Nuit Blanche des Chercheurs" in Nantes
Nantes University and Stereolux are joining forces for the 6th consecutive year for the "Nuit Blanche des Chercheurs". This evening event on 27 January, from 6pm onwards, is designed for the public to come and meet researchers. With a broad programme for all tastes, everyone can take part.
On January 27, 2022 All day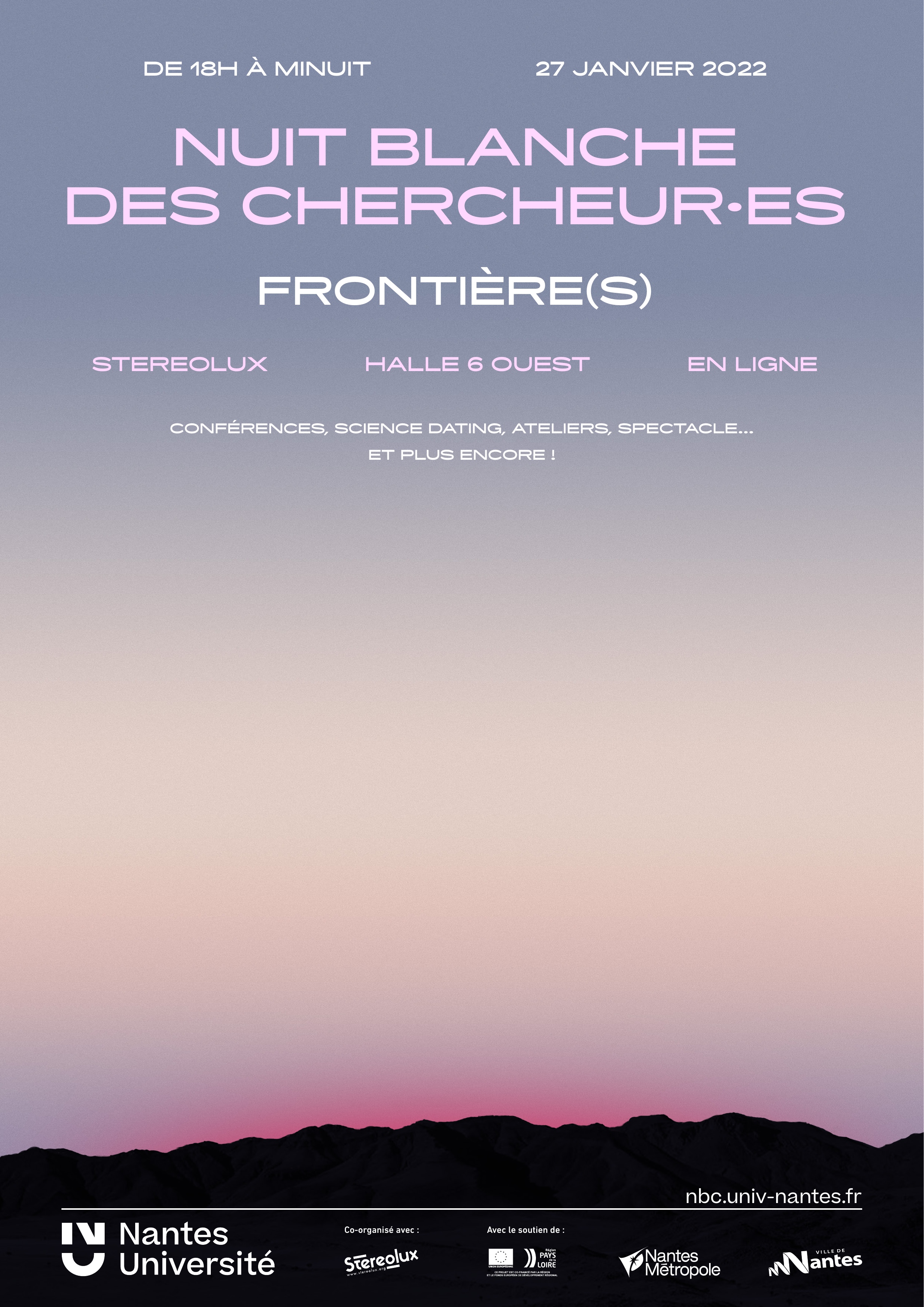 Stereolux, a venue for contemporary music and digital culture, and Halle 6 Ouest, an interdisciplinary university centre for digital culture, will play host to the "Nuit Blanche des Chercheurs" with a 6-hour entertaining programme on science and the arts plus a live programme.
Centrale Nantes will take part in two mini-conferences presented by LHEEA
18.10 > 9.00 pm | STEREOLUX // SALLE MICRO
> Wind power goes offshore
The future of renewable energies also lies beyond the shore, at sea. This is particularly the case for harnessing wind energy in the open seas. Engineering research is needed to make these structures work. Discover the variety of scientific research being conducted around offshore wind turbines.
> Turbulence as seen by Leonardo Da Vinci
How was Leonardo da Vinci able to observe phenomena in fluid mechanics that are impossible to see with the naked eye, without the modern tools we have today? The boundaries between art and science are disappearing, as are those of time, with two pieces of research conducted more than 500 years apart!
Science Dating 6.15 > 10.30 pm | HALLE 6 OUEST
Come along and dabble in science and meet researchers from Nantes University. Interact with our scientists on a wide variety of topics: literature, genetics, cartography, particle physics, geography, marine biology, sociology and health. For 7 to 8 minutes, thirty or so researchers will come and meet you for a one-to-one discussion. The opportunity for unusual discoveries and surprising discussions!
Full programme of the "Nuit Blanche des Chercheurs" 2022
> See the website:
https://nbc.univ-nantes.fr/
> Download the programme
Published on January 10, 2022
Updated on January 17, 2022