Enrolment - First year engineering programme
Start dates for the new academic year
First year: Monday 4 September 2017 at 8.30 am
Second Year: Friday 1 September 2017 at 10.00 am
Third Year: Friday 1 September 2017 at 11.00 am
ENROLMENT PROCEDURE
Qualified applicants (
admissibles
) will receive an enrolment form and information pack in June.
Applicants who accept their place online (
oui définitif
) are required to return their enrolment form to the Student Affairs Office. Please fill out the form legibly and enclose the required supporting documents in the envelope provided. Your name and specific admission route (
concours
) must recorded on the envelope.
LIST OF SUPPORTING DOCUMENTS
ID: photocopy of passport, ID card or driving licence
Photocopy of educational qualifications (high school diploma etc...)
1 passport photo (to staple to the enrolment form)
Proof of civil liability insurance (

attestation de responsabilité civile

) covering the student for internships (see information sheet)
Certificate confirming participation in the Defence and Citizenship Day (

Journée Défense et Citoyenneté

), for French nationals
Medical certificate authorising participation in sports activities - MUST BE PROVIDED BEFORE THE FIRST DAY OF TERM
Conditional notification of a scholarship award for scholarship students
Cheque for the payment of tuition fees or form requesting payment by instalments - click here for further information.
Membership forms (optional) for student associations and Centrale Nantes alumni: click here for further information.
Publié le February 16, 2017
Mis à jour le July 26, 2017
Practical information
Key dates
CME defenses : october 3 and 10, 2017
STING/TFE defenses: october 6, 2017

Intercentrales: from october 13 to october 15, 2017

HOLIDAYS
All Saints Day: october, 28 - november 5, 2017
Christmast: december 23, 2017 - january 7, 2018
Winter: february 24 - march 4, 2018
Spring : april 28 - may 13, 2018

Welcome !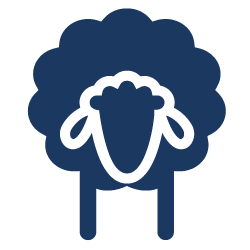 Discover the campus