A year at Centrale Nantes
Welcome to Centrale Nantes
At the beginning of September, the campus comes alive with the arrival of the new intake of engineering students, master and PhD students. New engineering students are welcomed by the staff and by the second-year students over a three-day period.

The annual open day is held at the beginning of October marking the national Fête de la science (Day of Science). The campus is open to all; general public and prospective students alike.

In November/December the graduation ceremony takes place, coupled with the alumni weekend (WEN).

At the end of March, the second and third year students leave campus for their work placements.

In parallel with these calendar highlights, a large number of events are organized by lecturers, students and staff: symposiums, conferences, events with partner companies, international week, course forums ... but also holifest (Indian colour festival), Chinese New Year, cultural week, etc. as well as numerous sporting events.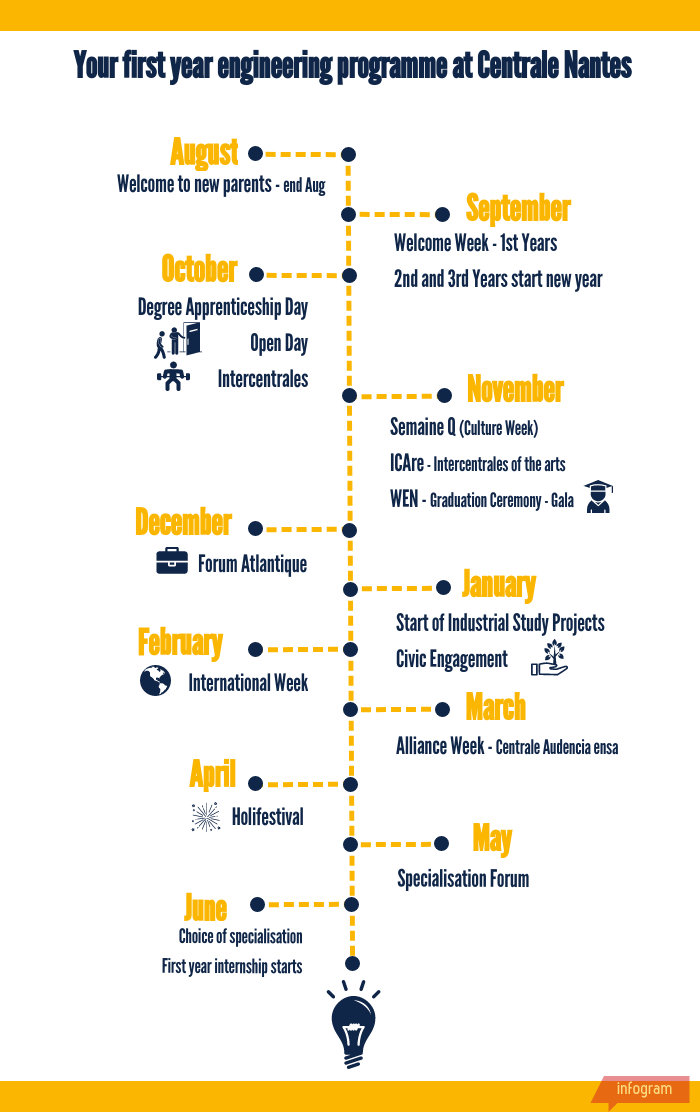 Published on March 23, 2017
Updated on August 27, 2018
LIVING IN NANTES

HEALTH & WELFARE

A YEAR AT CENTRALE NANTES