Research

,

Business Incubator

,
A2V and its "Lili" prototype - a futuristic ultra-fast boat
Published on September 26, 2017
–
Updated on February 20, 2020
A2V (Advanced Aerodynamic Vessels) is a Nantes-based start-up that designs boats, which use their own speed to make themselves lighter.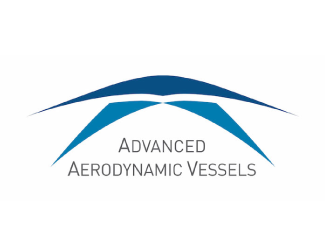 The managing director, Matthieu Kerhuel, and his team of experts - all of whom are former students of Centrale Nantes - developed an idea: to make the most of aerodynamics and rely on the air to lighten the weight of the boat and thus go faster (up to 60 knots or over 110 km/h) whilst using less fuel. A challenge met with flying colours by this young company, co-founded with entrepreneur Hubert Thomas in 2013 and supported in the Centrale-Audencia-ensa incubator.
On the road to success
A2V has got off to a promising start. In 2014 received two awards: "Prix ​​de l'Innovation 2014" from the Ministry of Research and "Région Pays de la Loire" Start West 2014. By 2015, the startup was already taking its first orders.
The "Lili" prototype was unveiled in March 2015 in La Rochelle port, where its futuristic lines did not go unnoticed. Its design - carefully developed with the help of the world-renowned firm Marc Lombard Naval Architecture and the Fernand Hervé shipyard - generates an aerodynamic lift that allows it to be so fast and low in fuel.
What are the applications?
A2V targets several market segments: personnel transport (oil platforms, wind farms), coastal surveillance (customs, police, anti-piracy), passenger transport, luxury yachting, taxi boats etc.
Find out more: www.aavessels.com

Photo credits: A2V, Patrice Desmedt
Published on September 26, 2017
Updated on February 20, 2020
Contact
direction.recherche

b762d388-224d-40f8-bd80-b36c4040df99

@ec-nantes.fr