Manufacturing

,

Additive Manufacturing

,
AMOS: Additive Manufacturing Optimisation and Simulation Project
Published on April 12, 2019
–
Updated on April 19, 2019
Centrale Nantes is one of the partners in the ongoing Additive Manufacturing Optimisation and Simulation (AMOS) project, which is developing a number of additive materials and processes for the repair of aircraft parts. The four-year AMOS project benefits from European funding under the Horizon 2020 programme, as well as Canadian funding through the agencies CARIC and NSERC.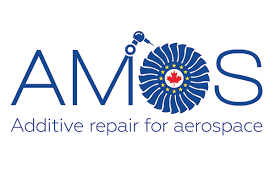 The AMOS project is investigating the potential of additive manufacturing (AM) - specifically direct energy deposition (DED) systems - to repair and re-manufacture aircraft parts, such as turbine blades and landing gear. This could lead to significant time and cost savings on maintenance and repair, while cutting back on material waste and extending the life of expensive parts.
Proje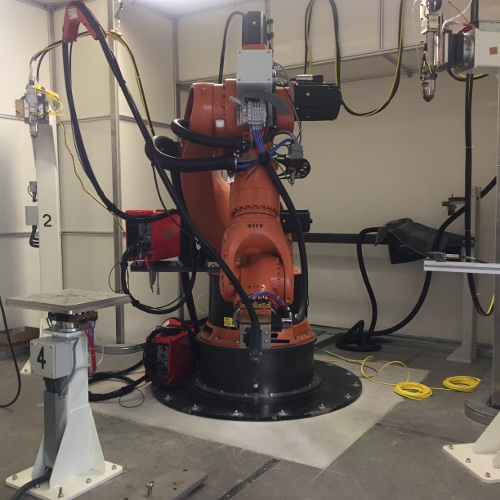 ct partners are working with a number of different AM processes and material so as to assess their use for repair. The objectives of the project are to:
Study the process accuracy, repeatability, limitations and material integrity of a number of different direct energy deposition (DED) systems using a number of materials;
Develop an effective system to generate the repair geometry;
Develop accurate models to simulate the different deposition processes;
Develop a repair process planning module;
Develop a method to optimise component design for additive repair;
Determine the data necessary for qualification of DED technologies for repair and remanufacture.
Professor Jean-Yves Hascoët, international expert in additive manuafcturing, and Associate Professor Matthieu Rauch of Centrale Nantes are working on DED (directed energy deposition) using the laser powder machine (as pictured).

Project Partners
AMOS is joint project between the EU and Canada, fostering international collaboration between companies and research institutes.

Academic Partners:




Industry Partners:





Published on April 12, 2019
Updated on April 19, 2019