Bioinformatics: research on multiple myeloma – a cancer that starts in the bone marrow
Published on February 26, 2016
–
Updated on January 18, 2018
Centrale Nantes has been involved in health for many years. MeForBio, a research team specialising in bioinformatics, is undertaking research together with the French National Institute of Health and Medical Research (INSERM) to find out more about multiple myeloma, a cancer that starts in the bone marrow.

WHAT IS BIOINFORMATICS?


Bioinformatics is a field of research which develops methods and software (algorithms and discrete, hybrid and statistical models) to analyse, interpret and understand biological data, thus paving the way for new scientific discoveries. Discoveries that can, for instance, lead to improved quality of life for patients, thanks to the introduction of new and more effective medical treatment. Recent scientific and technical advances mean that increasingly complex biological data is collected in increasing volumes, and modern information technology allows these large volumes to be stored, processed and analysed. Bioinformatics lies at the intersection between biology and computer science, and spans life sciences such as genomics, proteomics and systems biology.
BIOINFORMATICS AT CENTRALE NANTES
At Centrale Nantes, Professor Olivier Roux began looking at possible applications of computer science in health back in 2003. This goes far beyond using software to process biological data. What it actually means is designing new approaches to modelling the behaviour of biological control systems. The
MeForBio
team came into being on 1st January 2011 at the Nantes Research Institute of Communications and Cybernetics (
IRCCyN
). Oliver Roux leads the team which includes two other researchers, Carito Guziolowski and Morgan Magnin, five PhD students and one post-doc. MeForBio (Formal Methods for Bioinformatics) is a bioinformatics research team focused on the formalisation and automatic reasoning of data and processes from biological systems with temporal features. MeForBio is particularly oriented towards developing frameworks and methods to model and analyse biological systems.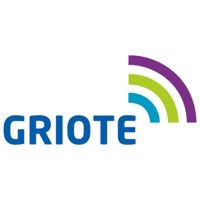 GRIOTE AND MULTIPLE MYELOMA


In December 2013, and alongside fourteen partners, IRCCyN entered into the four-year regional project entitled GRIOTE (Research group for the integration of very large-scale OMICS data). GRIOTE aims to strengthen the links between the different bioinformatics research entities in the Pays de la Loire region.

Within this framework, MeForBio is working with an INSERM team of biologists, led by Stéphane Minvielle, on multiple myeloma

. A PhD thesis is currently in progress in this area.
Multiple myeloma is a cancer which affects specific blood cells in the bone marrow.

Healthy bone marrow cells produce different types of blood cells; some of which transport oxygen, others clot blood or fight against infection.

Multiple myeloma affects plasma cells, a type of white blood cell, which under normal conditions help the body fight infection.

Cancerous plasma cells, known as myeloma cells, can grow out of control and accumulate in the bone marrow. This accumulation crowds out the normal healthy cells, notably reducing the body's capacity to fight infection.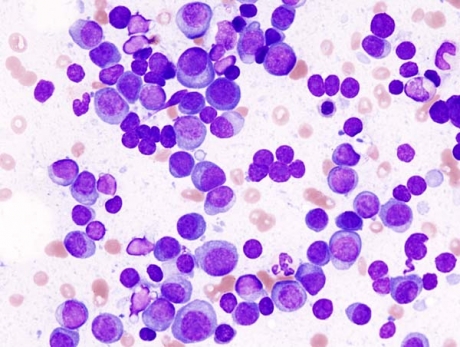 Myeloma cells also interfere with the cells that help keep bones strong and they secrete a monoclonal antibody that can cause damage to vital organs

.
The most frequently observed symptoms are bone pain, tiredness, fractures, anaemia and renal failure. Most patients diagnosed with multiple myeloma are over the age of 60.
The MeForBio team is working with data collected from healthy and sick individuals.

The goal is to identify the proteins which lead to the formation of this cancer in the body

. In other words, the idea is to determine the markers which indicate the presence and progress of the disease and to define methods and software tools to sort and process the data.

For more information contact:
photo credit: Le Journal de la Science
Published on February 26, 2016
Updated on January 18, 2018
13th International Conference on Computational Methods for Systems Biology
Contact