Comprehensive support for your research projects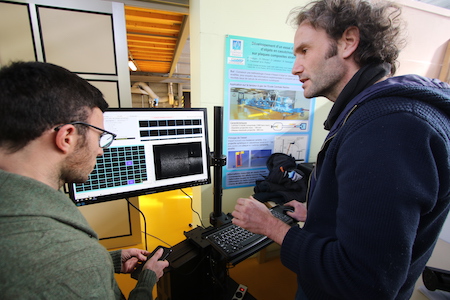 The Development and Project Engineering team provides invaluable support to researchers throughout the different phases of a research project. We can help you secure funding, handle budgets, manage resources and develop and protect the results of your research.
What support can you expect for your research at Centrale Nantes?
Funding
Funding opportunities for research projects are available via several different mechanisms:
Funding is also awarded for equipment via:
CPER - Contrat de Plan État Région (pluriannual French state/regional infrastructure planning and investment programmes) e.g. our engine test benches
We'll help you apply for your funding and:
Evaluate the costs of the resources used (human resources, consumables, equipment and platforms, etc.)
Draft clauses pertaining to financing and the financial annexes
Provide justification of expenditure to financiers in partnership with the Finance Department;
Legal aspects
Legal arrangements for your research contracts (Chairs and industrial contracts and public grants):
Draft and review of clauses pertaining to confidentiality, collaboration, financing, consortium, etc.;
Manage Resources
Monitor the activity of staff involved in the projects (configuration and administration of the Sinchro electronic timesheet tool);
Preparation of documents for auditing purposes
Protect your results and bring them to market
Protection (patents, software and trademarks)
Bring your research results to market:
Published on March 14, 2019
Updated on March 9, 2023