Reinventing engineering at Centrale Nantes
Centrale Nantes researchers deploy an interdisciplinary approach to address three major challenges for growth and innovation: factory of the future, energy transition, and engineering for health.
The reindustrialization of France: the factory of the future is key to the future of our industry: production and new product design, making use of the latest technological advances, the latest materials and the latest equipment. The factory of the future meets the challenges of hyperconnection, but also in robotics, augmented reality, 3D printing, artificial intelligence, design.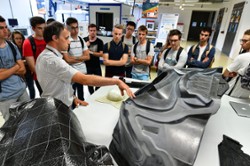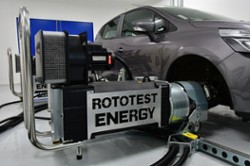 Energy transition is both an environmental obligation and a lever for industrial development. Development of these renewable energies, such as marine energies, requires breakthrough innovations in energy storage and transport systems. The school's research activities on engine systems and the reduction of polluting emissions serve as a support for multidisciplinary training.
Engineering for health: an eminently promising field due to longer life expectancies, is benefitting fully from significant advances in the fields of modelling, simulation and innovative technologies. We are also witnessing the emergence of increasingly personalized medicine. "Digital medicine" means the ability to provide better treatment with medical devices that can be innovative, decreasing the societal cost of care.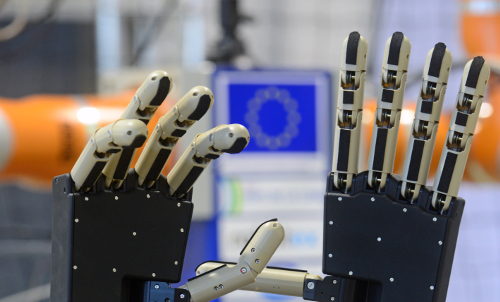 Explore our areas of research
Research at Centrale Nantes is conducted across eleven broadly defined areas of interest.
Exceptional research facilities
Our research facilities ,which include some of largest ocean test facilities in Europe and the first European offshore multi-technology grid-connected test site, have allowed us to forge strong links with industry.
Published on March 18, 2017
Updated on March 9, 2023