Research

,

Energy transition

,
Smarter grids with Centrale Nantes
with Bogdan Marinescu, holder of the Centrale Nantes / RTE Chair
Published on February 5, 2016
–
Updated on January 18, 2018
Distributing electricity has become more complicated than ever: networks are interconnected at the European level, new producers are entering the market and the new sources of electricity (wind, photovoltaic ... . ) do not produce the same amount of energy throughout the day or year. How to direct traffic to avoid accidents and transport electricity to where and when it's needed? This puzzle was worth an industrial chair, it was created at the beginning of 2015 at Centrale Nantes.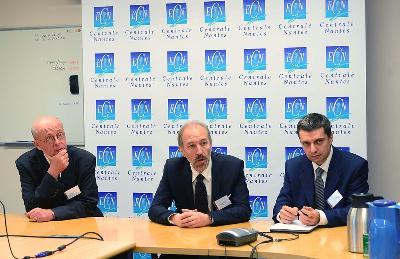 Chaire RTE
To watch the "18h à savoir" broadcast on "Smarter grids" of 2nd September 2015,
click here
Published on February 5, 2016
Updated on January 18, 2018