Spotlight on our research
It's part of our mission at Centrale Nantes to ensure that our research benefits industry and society at large. Read on to see examples of current or recent research projects that are actively ensuring techology transfer to industry and working to bring concrete solutions for a wider societal impact.
Reducing the environmental footprint of ships
RAMSSES -
Naval Group and Centrale Nantes print the
world's first hollow propeller blade by metal additive manufacturing
as part of this Horizon 2020 project. RAMSSES will demonstrate that new advanced material solutions in ship design can reduce their environmental footprint.
Generating clean energy
FLOATGEN
is the only offshore wind turbine, whether fixed or floating, to be installed in France. The project named Floatgen, managed by Ideol, Centrale Nantes and Bouygues TP is a 2 MW floating wind turbine and is the first offshore wind turbine in France.It was installed on the Centrale Nantes offshore test site, SEM-REV, in April 2018 to perform all tests in real conditions. The Floatgen wind turbine has been exporting kWh to the electricity grid since September 2018.
Cost-effective aircraft repair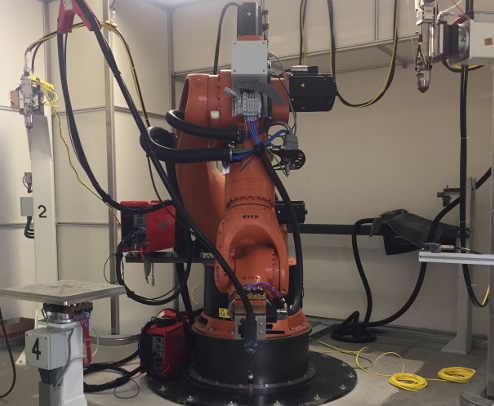 AMOS - Centrale Nantes is one of the partners in this ongoing Horizon 2020 project, which is developing a number of additive materials and processes for the repair of aircraft parts. This is expected to lead to significant cost and time savings in the repair and re-manufacture of aircraft parts.

Improving aircraft safety
SARAH - This Horizon 2020 collaborative project aims to establish new simulation-based approaches to the analysis of aircraft and helicopter ditching. Results of SARAH are expected to support the trustworthiness of aviation services.

Developing machine learning methods for medical image acquistion and analysis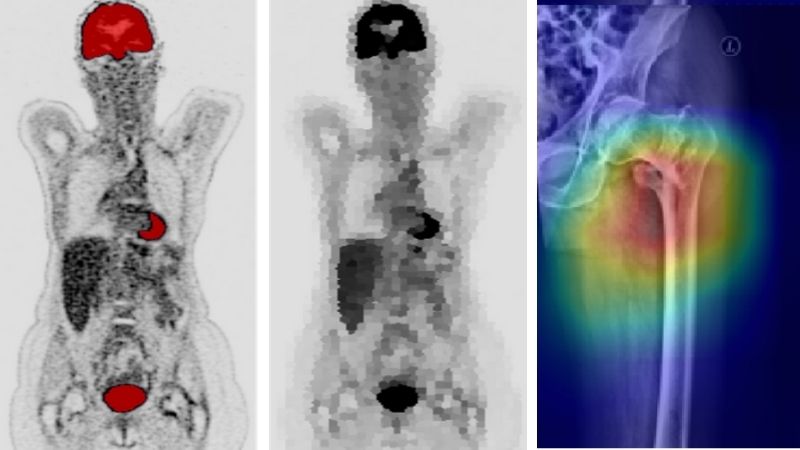 MILCOM
: this research project is carried out by a multidisciplinary team from the
LS2N
, in collaboration with the Nuclear Medicine Department at
Nantes University Hospital
and the CRCINA team at
Inserm
. MILCOM combines data sciences and health, and focuses on the application of machine learning to analyse multimodal medical images for the validation and identification of biomarkers in oncology.
Learn more
Exceptional research facilities
Our research facilities include some of largest ocean test facilities in Europe and the first European offshore multi-technology grid-connected test site.
Focus on three major challenges
Research at Centrale Nantes centres around three major challenges for growth and innovation: factory of the future, energy transition, and engineering for health.

Explore our areas of research
Research at Centrale Nantes is conducted across eleven broadly defined areas of interest.
Published on April 18, 2019
Updated on October 18, 2022