Graduation Ceremony 2021 - Friday 3 December 2021*
*
subject to health-related restrictions in place at the time. In accordance with public health regulations, you will be required to present your health pass at the entrance to the Cité and to wear a mask throughout the ceremony.
Future graduates of the class of 2021 - and
up to 2 guests each
, alumni, teachers, institution and industry representatives will come together at the
Cité Nantes Events Center
for the graduation ceremony. The ceremony features musical interludes and we'll hear from graduates on their studies and time abroad.
Important
Students who are graduating on the decision of the Board of Examiners on 11 October 2021 will receive their degree certificate at the ceremony on 3 December.
For students graduating after the Board of Examiners meets, we cannot guarantee that they will receive their certificate on the day of the ceremony due to the administrative procedures linked to certificate issue (notably Rectorat). They will nevertheless be invited on stage when their name is called.
Non-graduating students will be welcome for the class graduation photo.
In any event a certificate of achievement can be downloaded from OnBoard as soon as a student has graduated.
Ceremony programme

1.30 - 2.15 pm: welcome and seating

Foyer 2000:

doors and cloakrooms open
invitation and health pass checks
graduate and guest welcome
sign in for graduates

Auditorium 2000:

graduates seated in the dress circle by programme / type of degree
guests seated in the stalls

2.15 pm: ceremony opens with the Grandes Écoles Choir and Orchestra

2.30 pm: graduation ceremony

Introductory words from Jean-Baptiste AVRILLIER, Director of Centrale Nantes

2.35 pm: in honour of our 2020 graduates

All 2020 graduate students will be called on stage in alphabetical order
Class photo for 2020 graduates

3.00 pm: graduation ceremony 2021 graduates

Introductory words from Class Patron Philippe LAUFFER, Graduation Class of 1984, CEO CATIA

Graduates are called up onto stage by programme (NB order below is not the given order on the day):

PhD
Masters
Advanced Masters
Double degree (France and International)
ITII degree apprenticeship
Engineering Programme (by final year specialisation)
Bachelors

6.30 pm: class photo

Class photo for 2021 graduates on stage

6.45 pm: drinks reception

Graduates, their guests, faculty and staff are invited to a drinks reception marking the conclusion of the ceremony - Foyer 2000

2021 graduate registration for the ceremony

Each graduating student wishing to attend the ceremony must register on the Centrale Nantes Alumni (CNA) platform:

>> register here <<


Each graduating student may be accompanied by up to two guests.

After registration, you will receive a confirmation email that you are required to present upon arrival at the Cité Nantes Event Center.


To register via the CNA platform, you must first have activated your account (see "Étudiant et diplômés - accéder à votre compte) and be logged in.

Access to the form is free of charge and does not require CNA membership. If you have problems logging in, please send an e-mail to alumni

60357914-0427-4af2-9484-4217563bbaac

@ec-nantes.fr

How to collect your degree certificate

Graduates present at the ceremony:

Your degree certificate will be issued to you after your appearance on stage, upon signature and presentation of ID. Please remember to keep your ID with you during the ceremony.
All graduates must bring valid ID (ID card or passport only) to collect their certificates. Photocopies will not be accepted, nor will driving licences, residence permits, health insurance cards, student cards, etc.


Graduates unable to attend the ceremony:

Please refer to the detailed instructions to collect your certificate after the ceremony: Degree certificates
Live streaming of the ceremony!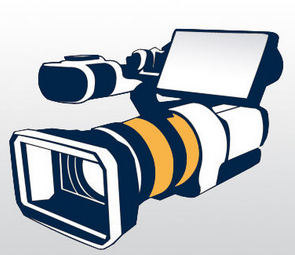 Published on November 3, 2021
Updated on December 1, 2021
A question about the ceremony?
Contact
: remisedesdiplomes

134fc923-b55b-437d-92a2-e1bbb216bed3

@ec-nantes.fr
A question about your study programme or graduation?
Contact:
scolarite

0a555eae-1db5-40bc-8a5f-6b5a1b102120

@ec-nantes.fr