International Credit Mobility programme
ELIGILIBILITY

To apply, students must be currently registered in their 3rd year of university studies - 1st or 2nd Year Master - at one of the partner institutions:

- Kazakhstan: KOKSU, KAZNTU, KAZNU
- Japan: Keio University, Doshisha University, Osaka University, Tohoku University
- Ukraine: KhAI, KPI
- India: Anna University, IIsc Bangladore, IIT Bombay, IIT Guwahati, IIT Kanpur, IIT Madras, NIT Rourkela, NIT Warangal
How to apply?
1. Select a course from the list of courses above.
2. Contact your
local coordinator
in your home instititution
before April 10th 2017
and follow the application procedure.
3. Send the following documents to your
local coordinator
:
your CV
a cover letter (in English)
your academic transcript
your completed learning agreement (to download below)
copy of your passport.
Published on March 23, 2017
Updated on June 13, 2017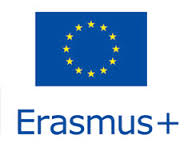 For more information about the Erasmus + programme:
European commission website:
http://ec.europa.eu/programmes/erasmus-plus/node_en
Contact