Advanced Master - Life Cycle Assessment of Ship (LICAS)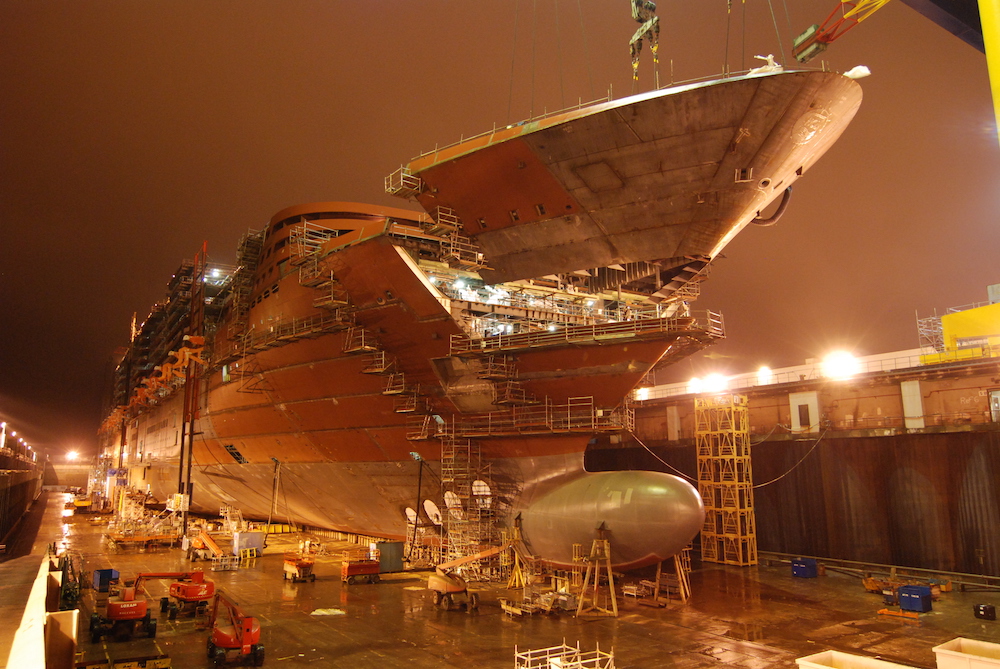 Mastère spécialisé® Analyse du cycle de vie de navire

This programme is taught by Centrale Nantes, the Ecole Navale and the Ecole Nationale Supérieure Maritime (ENSM). It is designed for students in initial training and continuing education who wish to acquire expertise, a dual competence or specialised knowledge in order to develop their careers.

The Life Cycle Assessment of Ship (LICAS) Advanced Master aims to train experts in ship life cycles, with research and development and project management skills.
LICAS prepares its graduates for engineering or design functions in a design office, or the positions of environment manager or QHSE engineer in construction, a design office or in shipping.
Programme Content
The programme is organised over a full year as follows:
420 hours of courses from 1 October to 28 February;
A 6-month internship leading to a thesis from 1 March to 30 September.
All programme modules are mandatory, with no optional courses.
Semester 1:
Part 1 - Environment, eco-design and life cycle - 120 hours - 17 ECTS
Life cycle methodology, tools in eco-design, fundamentals of environmental sciences and management of the product life cycle
Part 2: Shipbuilding economics and CSR - 60 hours - 6 ECTS
Mapping maritime stakeholders concerned by the lifecycle. Circular economy.
Part 3: Technological and industrial aspects of the life cycle, construction/ decommissioning - 60 hours - 6 ECTS
Family and choice of materials. Recycling and treatment of waste from ships at the end of their life.
Part 4: Regulations - 60 hours - 5 ECTS
Legislative and regulatory framework. Environmental law. Regulations for the ship cycle.
Part 5: Management and project management - 120 hours - 11 ECTS
Integrated management: Quality, safety and environment. Environmental analysis and management. Fundamentals of project management and organizational tools. The courses are accompanied by a project.
Semester 2:
6 months of practical in-company training, completed by a professional thesis.
Eligibility
This programme is open to holders of:
a 'diplôme d'ingénieur' accredited by the Commission des Titres d'Ingénieurs
a two year Master degree
a one-year master degree or equivalent plus three years of professional experience
a diploma awarded abroad equivalent to the above.
Academic and industrial partners
Centrale Nantes
ENSM
Ecole Navale
Industry: Bureau Mauric, Groupe Bénéteau, Naval Group, Piriou and Véolia are the industrial representatives most involved in the orientation of the educational programme.
Teaching staff
Faculty members from: Centrale Nantes, ENSM and Ecole Navale will teach throughout the programme.

Industry representatives are heavily involved - in the teaching programmes and project supervision, but also in candidate selection and recruitment.
Practical information
Courses are held in Nantes at Centrale Nantes and at the ENSM. A two-week study trip to the Ecole Navale in Brest is included in the programme.
Tuition fees:
€16 000
Merit and industrial scholarships available
Programme Schedule:
Applications open: November
Applications close: 1 July
Course duration: October to March
Internship: April to December
Published on May 2, 2018
Updated on June 14, 2019
Apply
Selection based on application form and interview
Contact
What is an advanced master- Mastère spécialisé®?
An Advanced Master (Mastère spécialisé®) allows you to acquire in-depth knowledge in a specific field of activity or competence. It is designed for professional purposes, and relies on close ties with industry. The Advanced Master label (Mastère spécialisé®) is awarded to specific programmes organized by a member school of the Conference of the Grandes Ecoles - CGE, following a very rigorous accreditation procedure, which guarantees its excellence in terms of visibility and duration.