Digital City - Geomatics and Urbanism
Objectives
Urban management requires assessment tools which remain underused today despite pressing current and future societal challenges. The objective of this specialisation is not only to acquire the necessary methods to perceive, represent, model, analyse and make decisions about cities, but also to understand the complexity, the stakeholders and the challenges posed by urban issues. Today's cities, which are supposed to be smart, create enormous amounts of multi-scale, multi-thematic and dynamic data. Urban management requires such data to be cross-referenced, but its quality is diverse and it is rarely constructed to be manipulated at the same time by all the urban stakeholders. Predicting what tomorrow's cities will be means understanding what they are now through the modelling, manipulation and visualisation of their digital clones.

The courses of this specialisation are built around the understanding of this digital city duplicate starting with spatial data acquisition, data modelling, storing, querying, analysis, visualisation, and finally, the creation of indicators for decision making. The data is complex and therefore requires a contextualization of the urban problems it represents.

This specialisation commences with a presentation of the key IT tools upon which urban engineering, in its broadest sense, relies extensively. Such tools are used to create models capable of integrating multi-scale, heterogeneous spatiotemporal data to describe urban areas, and also to design the information systems to manipulate and visualize them. A second set of tools will then be presented covering the visualisation of urban areas and extraction of information, which entails image analysis as well as the creation of projective virtual worlds. Given that representation is a main issue, one course explores the issue of representation of architectural and urban data from both the IT and architectural perspectives. Although the tangible data appears to be more easily understandable, its representation has nonetheless evolved over time, regularly revealing the challenges and issues to be dealt with. Next, comes the question of form which needs to be understood in order to integrate new types of data into databases. Finally, there is the whole question of the qualitative/quantitative link and the correlation of phenomena.

The urban area is a complex subject; thus, several courses will focus on presenting it through an introduction to urban issues and urban modelling. After presentation of the core concepts and tools to study and understand urban areas, the focus turns to the information systems which allow for their manipulation with a more geomatic approach. The study of geographic information systems (GIS) enables the acquisition, representation, analysis and integration of geographical, mainly urban, data.
All these techniques and tools are applied within the growing market of urban engineering, which offers opportunities in the private sector, but also with the public authorities.

To ensure a multidisciplinary approach throughout the courses, this specialisation is carried out in partnership with Nantes School of Architecture (ENSAN) and the AAU laboratory. Several courses are held at ENSAN and a majority of the teaching staff are part of the AAU laboratory CRENAU team.

The Digital City specialisation participates in the "City Lab" Alliance event in partnership alongside 10 companies.
List of Courses
Geographical Information Systems (GIS)
GIS Engineering
Urban data modelling
Databases
Introduction to Programming
Image analysis and processing
Urban issues
Urban models
Urban data analysis
City representation
Urban policies
Professional applications
Projects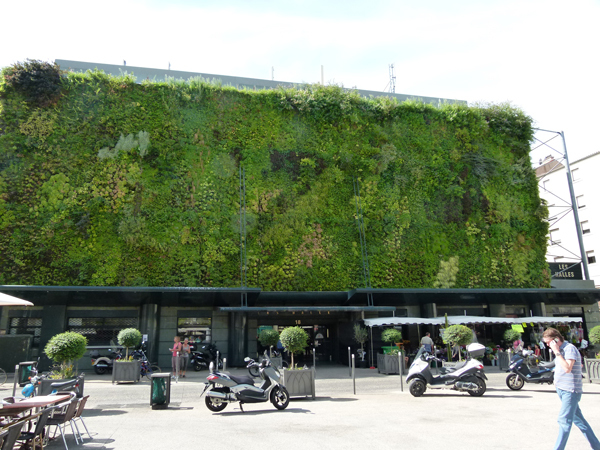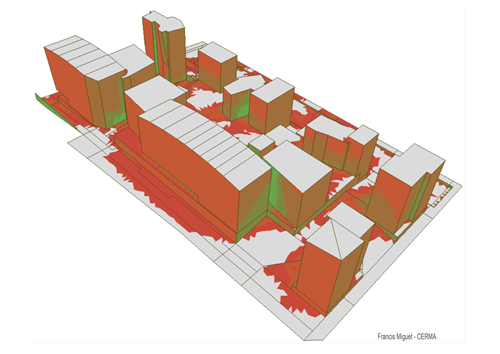 Examples of past projects
Definition of indicators for urban ambience (in collaboration with the research laboratory CRENAU)
Humanitarian rendering of OpenStreetMap data - implementation of SLD for the open software QGIS (in collaboration with Humanitarian OpenStreetMapTeam)
Development of indicators for 3D urban data (in collaboration with Oslandia)
Examples of past internships
Design, build and integration of GIS (Sopra Nantes)
Creation of an IT tool for feedback and testing of geomatic techniques for decision-making in order to prioritize the handling of industrial risks. (GrDF Paris)
Sectors of activity and employment prospects
The varied tools and techniques explored in throughout this specialisation refer to the rapidly expanding market of urban engineering. Career opportunities include: geomatic engineer, project manager for a local authority or planning agency, property project engineer, in engineering sectors, local and regional authorities, urban engineering consulting and private companies.
Published on November 2, 2015
Updated on September 24, 2019