M.R.E.

,

Business Incubator

,
HydrOcean, an innovative company in the maritime sector
Published on January 17, 2018
–
Updated on January 14, 2020
HydrOcean is a leading company in advanced numerical simulation for marine and offshore industries.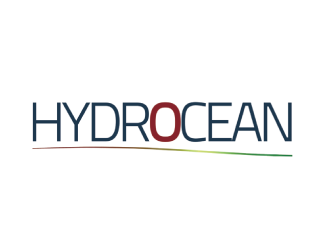 It offers
design support services in the maritime sector
(naval, offshore, marine and MRE industries): hull form optimisation, evaluation and optimisation of hydrodynamic and aerodynamic performance of the largest offshore structures in the world, improvement in energy efficiency of Marine Renewable Energy systems or assistance in the design of racing yachts.
How did the company start out?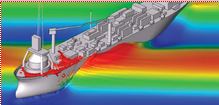 In 2007, Erwan Jacquin, Centrale Nantes graduate, the school's executive team and researchers from the school's Fluid Mechanics laboratory, now known as LHEEA, came up with the idea for HydrOcean. The laboratory's particularly powerful tools can have industrial applications, through the development of applications. This role was devolved to HydrOcean, which would ensure efficient technology transfer by making the most efficient tools available to its customers.
Erwan Jacquin
, therefore, set up the company, becoming its CEO. A Centrale Nantes graduate, he also holds a postgraduate degree in Fluid Mechanics and worked for seven years in the DGA hull test tank as an expert on ship resistance and propulsion. He also has a PhD from Centrale Nantes, on the development of numerical simulation tools. It was, therefore, quite natural for HydrOcean to join the Centrale-Audencia-ensa Nantes incubator in 2007; the very year that it won the 9th national competition for the creation of innovative technology companies (Creation Development category).
Success story
With nearly €3 million in revenue in 2014 and a team of twenty engineers, HydrOcean is
recognized as a major player in numerical simulation in the maritime sector.
With an average growth of more than 30% since its creation, HydrOcean is experiencing strong growth internationally, particularly in Asia and South America, and aims to double its activity in the coming years.
Illustrating the success of the company, CMA CGM, the world's third largest armament company, called on HydrOcean in 2014 to replace the bulbous bow of some of its container ships. The goal: to reduce fuel consumption and thus reduce CO2 emissions per container transported.
In September 2015,
Bureau Veritas, a global leader in testing, inspection, and certification, acquired HydrOcean.
Bureau Veritas delivers high quality services (inspections, audits, analysis, advice etc.) to help its customers meet the growing challenges of quality, safety, environmental protection and social responsibility. HydrOcean contributes to these undertakings by
developing simulation services and tools that reduce the risks, delays and costs associated with ship design
. The future looks promising given the strong demand from the naval, offshore and nautical industry and the emerging marine renewable energy sector.
The Bureau Veritas - Centrale Nantes Chair
The Bureau Veritas - Centrale Nantes Chair in "Hydrodynamics and Marine Structures" was established in March 2016 in the presence of Arnaud Poitou, Director of Centrale Nantes, Phlippe Donche-Gay, President of the Offshore Marine Division of Bureau Veritas, Erwan Jacquin, President and founder of HydrOcean and Nextflow and David Le Touzé, Chair.
The work of this research chair focuses on ship safety, interacting bodies and flexible connections, swell performance.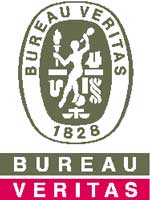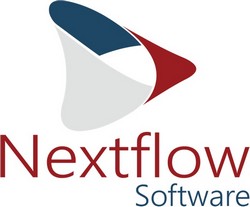 Published on January 17, 2018
Updated on January 14, 2020