Bee Health Care: automated blood collection
Published on December 18, 2017
–
Updated on January 14, 2020
Two graduates in engineering and management are working within the Centrale-Audencia-ensa incubator on their concept: automated blood collection.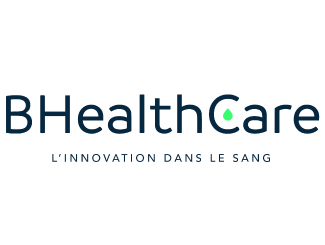 Aliaume Breteau and Jean-Baptiste de Chaisemartin, double degree graduates from ECE Paris School of Engineering and Audencia Business School, are working on a business creation project within the Centrale-Audencia-ensa Business Incubator. Illustrating the increasing involvement of engineers in the health sector, these two engineering and management graduates are developing their concept: automated blood collection.
The idea is to automate the process of taking blood from a patient - a very common and useful medical act for health professionals. The automation will be precise, fast and painless in order to achieve a higher rate of success, but also to at least halve the average cost of taking a blood sample.
Those who may be reluctant to have their blood taken should rest assured, the system will not be completely autonomous, but managed by a health professional by means of a tablet application. This tablet will display a "3D scan" of the venous network of the patient's arm, to determine the best puncture site depending on the quality of the veins. Centrale Nantes is supporting these two engineers so that they can set up a demonstrator and prepare a fundraising campaign, allowing them to develop the product until the clinical trial phase.
All eyes are on this project, which aims to commercialize medical devices for laboratories, hospitals and clinics by 2020.
Published on December 18, 2017
Updated on January 14, 2020