Joint Laboratory of Marine Technology: Naval Group, Centrale Nantes and Nantes Université
Naval Group (formerly DCNS) , Centrale Nantes and the University of Nantes officially announced the creation of a joint laboratory for industry and research. The Joint Laboratory of Marine Technology will ensure that Naval Group remains constantly at t
he cutting edge of advanced naval military technologies
. The setting up of this joint laboratory continues
a long history of co-operation between the three establishments
.
Front row, from left to right: Arnaud Poitou, Director of Centrale Nantes 2012-2020, Gilles Langlois, Director of Naval Group Research, Olivier Laboux, former President of Nantes Université.
Combining expertise for collaborative and innovative R&D
Centrale Nantes and the University of Nantes are joining forces with Naval Group, the European leader in naval defence. The aim is to speed up technological developments in three key areas* of military shipbuilding and provide vessels with true operational superiority on the seas.
This initiative is

i

n line with the NExT (Nantes Excellence Trajectory) I-SITE project

, which aims to make the Nantes area an international benchmark in two fields of excellence: health and the i

ndustry of the future

, with a focus on advanced production technologies and ocean engineering.
The laboratory has been created
to pool the academic and industrial expertise of Centrale Nantes, the University of Nantes and Naval Group in order to generate qualified innovation for the industrial applications of Naval Group
in military shipbuilding.
Eric Papin, Director of Innovation and Technical Control at Naval Group highlighted the significance of this collaboration:
This partnership allows us to team up with researchers of international renown in fields of study that are of strategic importance for the group
. This collaboration ensures that the means and expertise of each entity are available to facilitate the work of the joint teams and improves access to European funding.
This joint laboratory is in keeping with the long history of collaboration between our organisations in the naval area. The expertise of Naval Group, combined with the research and innovation capabilities of Centrale Nantes and the University of Nantes, will allow us to create the best possible conditions for the development of the naval defence industry and of marine renewable energies
stated Arnaud Poitou, Director of Centrale Nantes.
Working initially with a provisional budget of
4.5 million euros
over three years, the laboratory will rely on the teams at Centrale Nantes and the University of Nantes, with the support of the National Center for Scientific Research and the R&T departments of Naval Group Research. The latter comprises teams working on additive manufacturing within its disruptive innovations workshop Naval Group Innovation Booster.
* Three key areas of military shipbuilding
Around thirty international researchers, professors, engineers, PhD students, Post-doctoral and Master's students, spread across three teams partnered with Naval Group teams, will work on the three chosen scientific themes:
1. Additive Manufacturing, particularly for large-scale items: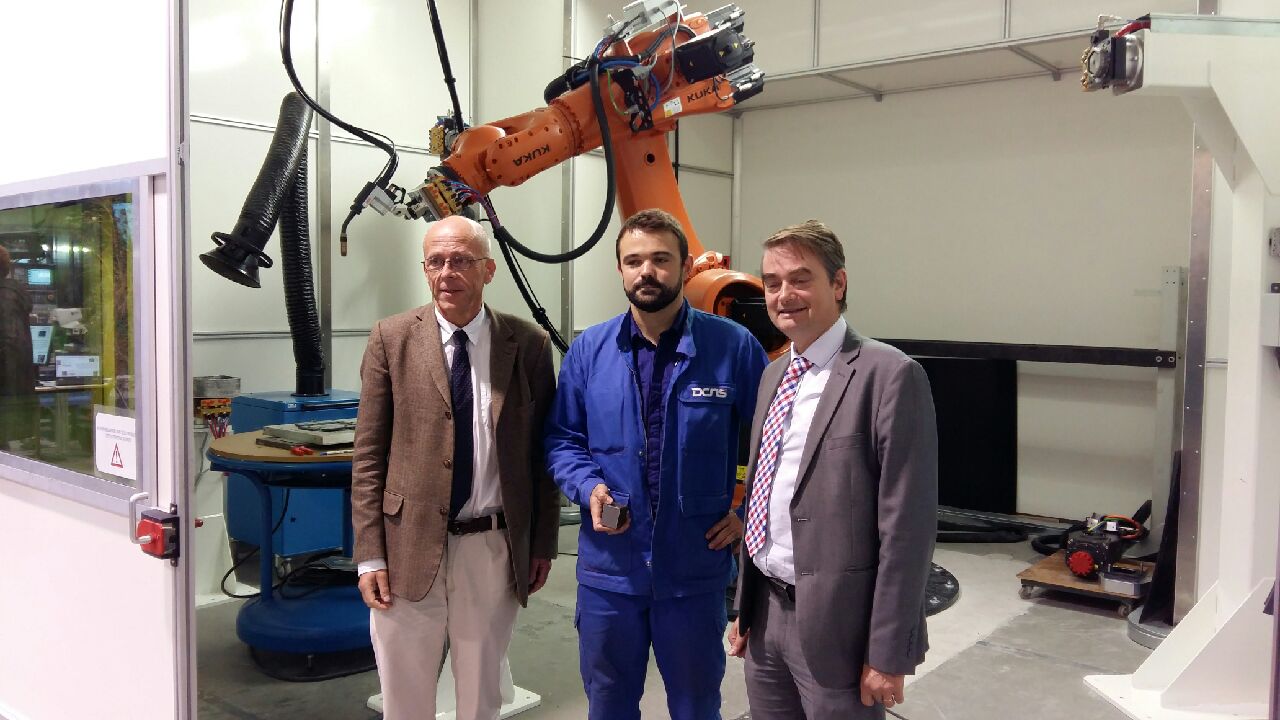 Cost-competitive metal additive manufacturing technologies are starting to be used in industry for the batch production of small-scale parts. By lifting the limits imposed by traditional processes, these technologies pave the way for innovative parts design and assembly, and thus the production of parts providing greater efficiency to vessels at sea, which were previously impossible to manufacture. Significant challenges remain however, such as the inspection and certification of manufactured parts, parts sizing, the number of usable materials etc.
Jean-Yves Hascoët, Professor and Dean of Research at Centrale Nantes and Laurent Coudray, Director of the R&D Research Programme at Naval Group, will take head up this section.
2. Naval hydrodynamics, and simulator development: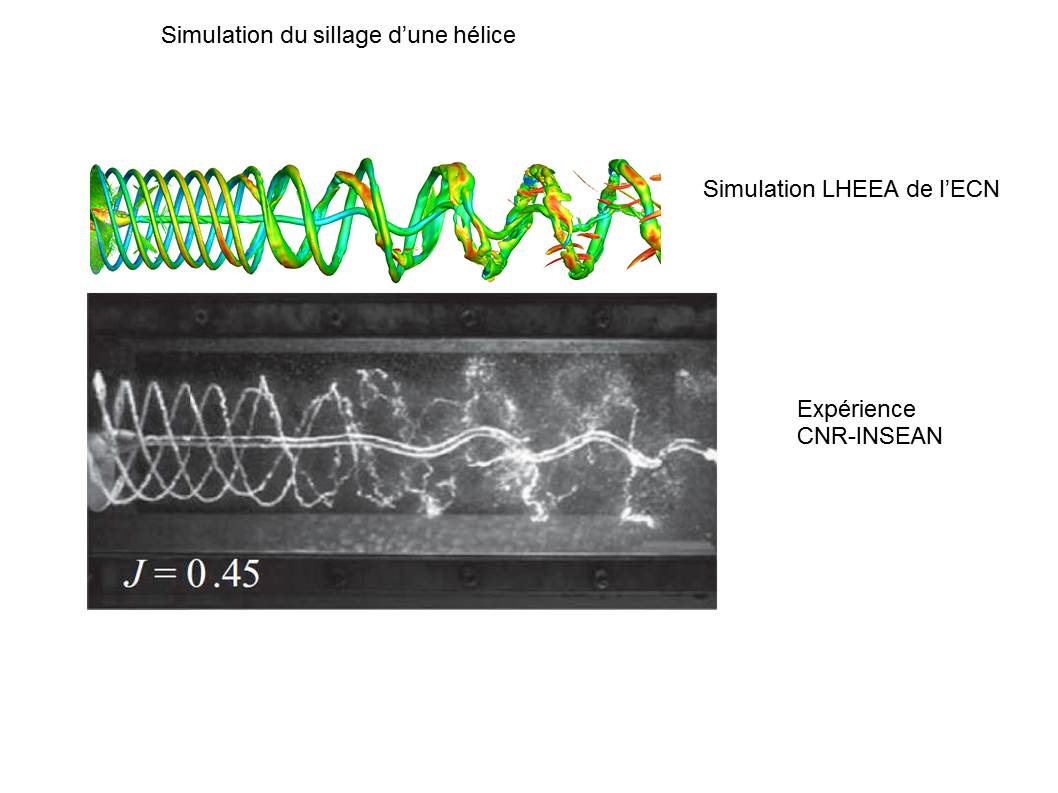 The purpose of modelling in naval hydrodynamics is to have the means to predict the hydrodynamic performance and behaviour of ships and maritime platforms. Work will focus on predicting the behaviour of ships in swell with regards to both the design phases and operating conditions as well as the hydrodynamics of thrusters.
David Le Touze, Professor at Centrale Nantes and Jean-Jacques Maisonneuve, an expert in fluid-mechanics simulation at Naval Group Research, will take the lead in this area.
3. Multi-physics numerical simulation, or the modelling and simulation of structures made with innovative materials
The goal of this team is to develop computer models to simulate the behaviour of materials, structures and complex phenomena, which current simulation software cannot tackle. This work will mean that we can design naval structures that are more resistant to shocks, vibrations and fatigue, particularly for polymer or metal structures produced via additive manufacturing, linking back to the first theme above. It will also provide a better understanding of the vibro-acoustic phenomena involved in improvements to the stealth characteristics of submarines.
Erwan Verron, Professor at Centrale Nantes and Jean-François Sigrist, Head of the Structural Dynamics Department at Naval Group Research, will take charge of this area.
Published on October 14, 2016
Updated on November 28, 2023
Naval Group, European leader in naval defence
(formerly DCNS)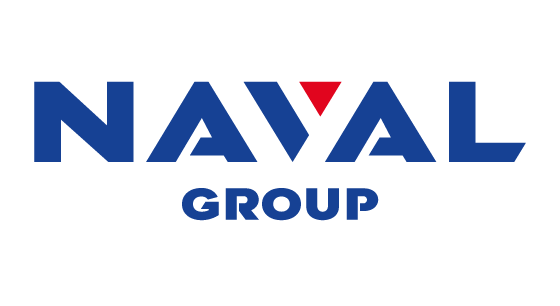 Photos
Photo credits: Vincent Jacques