Smart Factory Platform
A Smart Factory for experimentation, innovation and the acquisition of new knowledge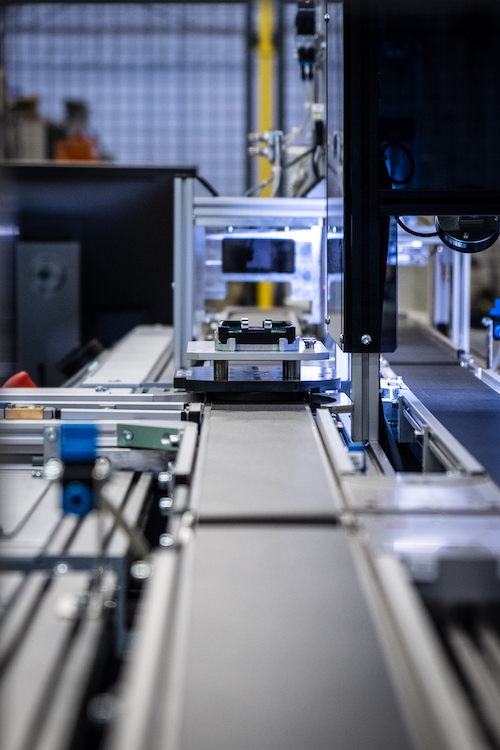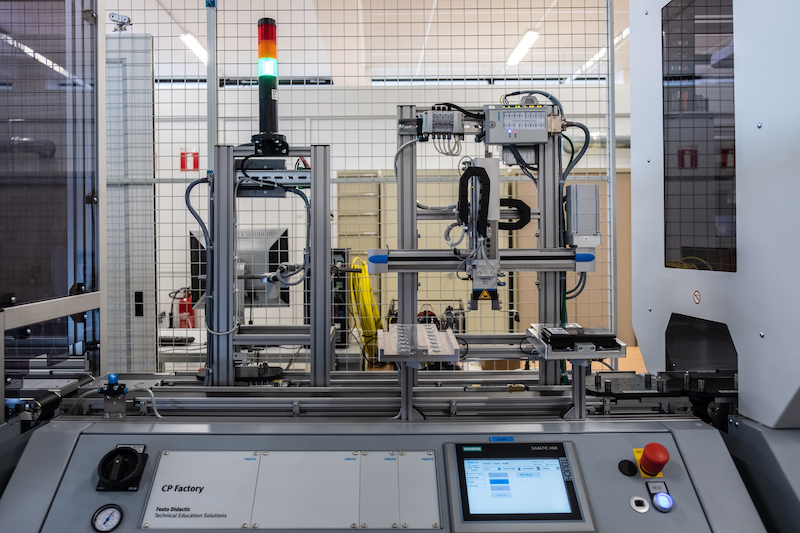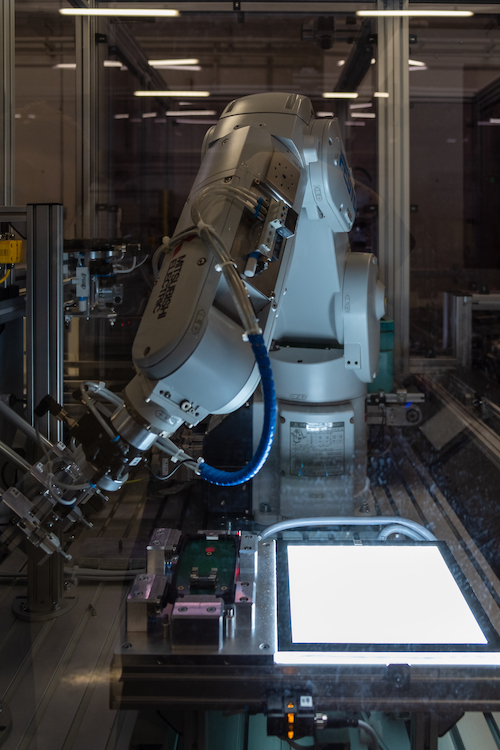 A reconfigurable production platform was opened at Centrale Nantes in November 2018.
This demonstrator is used for training (initial and executive) and research. The platform also serves as a place of mediation because it illustrates the practical use of 4.0 technologies.

The educational objective of the platform is to prepare students for the factory of the future. Students can take on different roles within the same experiment, they must define and set up multiple scenarios. Integrated design / production and management allows them to implement and acquire different knowledge and skills.

This manufacturing unit is implemented, connected and monitored in real time. It is equipped with a support system for the management of processes, functions for traceability and quality monitoring, where humans have an essential role.

With regards to research, this platform is an intermediary between a real factory and its digital models. It is an "in vivo" validation tool in which parameters and performance indicators can be monitored and controlled. This controlled environment allows theoretical results to be validated before deployment in industry.
Modules and functionality in 2019
Inspection: image capture and processing
Customisation: multiple interchangeable components and ad libitum printing
Compliance: contactless dimensional measurement and statistical processing
Transport: Mobile robotics (AGV)
Communication: RFID
Assembly: Flexible robot cell
Keying: Cognitive support
Management: Manufacturing Execution system and Digital Twin (robotic aspects)
Equipment: CP factory FESTO
This smart platform offers everything that we could expect from a production system: it is modular, reconfigurable, agile and flexible. It demonstrates the modern concepts of the industry of the future, integrating diversity management, total production traceability and detailed quality monitoring. This system is an essential tool for training engineers and managers in Industrial Engineering. It is also and above all an exceptionally valuable research tool for our research unit.
This platform will foster a strong dynamic for research and initial and professional training in the field of industrial performance. It is at the service of industrialists and researchers and their projects!
Professor Alain Bernard, Project Initiator
Published on February 27, 2019
Updated on March 29, 2021
Platform Contact
Catherine DA CUNHA



IS3P Research group using the platform
IS3P
- Systems Engineering: Product, Performance, Perception