Centrale Nantes - partner in EIT Manufacturing

"Global manufacturing innovation will be led by Europe"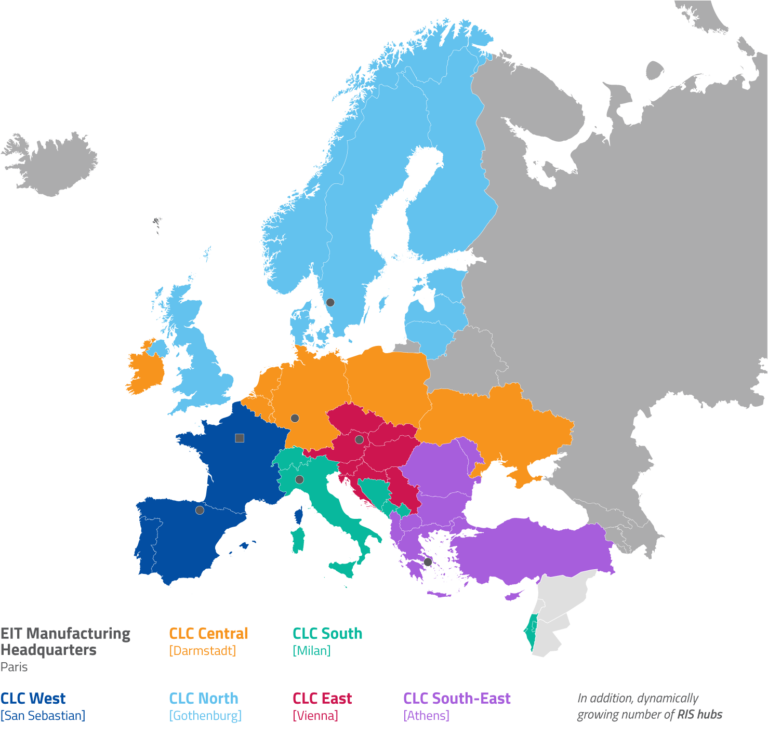 That is the vision of EIT Manufacturing, created at the end of 2018 and bringing together a consortium of 130 partners including Centrale Nantes - from business, education and research. EIT Manufacturing is one of the Innovation Communities of the European Institute of Innovation and Technology, an independent EU body, which was set up in 2008 to strengthen Europe's ability to innovate. EIT is an integral part of Horizon 2020, the EU's Framework Programme for Research and Innovation and the only such initiative to fully integrate business, education and research.
EIT Manufacturing aims to
bring European manufacturing players together in innovation ecosystems that add unique value to European products, processes and services and inspire the creation of globally competitive and sustainable manufacturing
.
Four focus areas (flagships) — to help solve the most pressing challenges for a greener and more competitive European manufacturing and society.
Flexible Production Systems for Competitive Manufacturing
Emerging technologies enable almost limitless flexibility in product design and production, allowing full customisation.
Low Environmental Footprint Systems & Circular Economy for Green Manufacturing
Using new technology to minimise use of resources, energy, and material in production systems enables new circular business models.
Digital & Collaborative Solutions for Innovative Manufacturing Ecosystems
Collaboration and business on digital platforms and value networks enables companies to create new and highly efficient valuechains.
Human-machine co-working for socially sustainable manufacturing
Smart use of automation and robots enables great workplaces, flexible production, and sustainable human work.
How is Centrale Nantes involved in EIT Manufacturing?
Centrale Nantes joined EIT Manufacturing in June 2019.

We are a participant in the EIT Manufacturing Master School which welcomed its first EIT Manufacturing Master's (EIT-M) students in 2021. The EIT-M Master's programme is designed to attract and empower top talents preparing them to become leading innovators and entrepreneurs in manufacturing.

Five different tracks are on offer through the EIT-M Master School at a consortium of European universities, two of which are available at Centrale Nantes:


The EIT-M programme will be one of the main assets of the EIT Manufacturing innovation communities, spreading innovation and creating new business in the manufacturing ecosystem.

Consortium Partners
EIT Manufacturing brings together a group of world-class stakeholders that includes 130 leading partners from business, education and research.

Published on October 7, 2019
Updated on April 26, 2023
Contact at Centrale Nantes
Julie Le Goubey (Julie.Le-Goubey

612c39b2-4dd8-4900-abf8-8848b6c476ef

@ec-nantes.fr)
Learn more about EIT Manufacturing
Learn more about EIT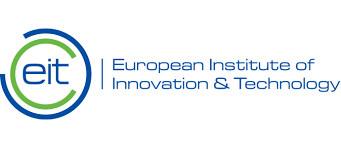 EIT sets out to empower innovators to turn their best ideas into products, services and jobs for Europe. It supports the development of dynamic pan-European partnerships among leading universities, research labs and companies - via Innovation Communities. Each of the eight Innovation Communities created to date focuses on a specific global challenge: climate, digital, health, energy, food, raw materials, manufacturing (EIT Manufacturing) and urban mobility.
https://eit.europa.eu/who-we-are/eit-glance