Student Life

,

Sport and Leisure

,
4L Trophy: Support Benjamin, Victor and "Cosy" on the road from 21 February to 3 March 2019!
The 4L Trophy kicks off on 21st February. Follow and support two Centrale students on board Cosy, their Renault 4!
from February 21, 2019 to March 3, 2019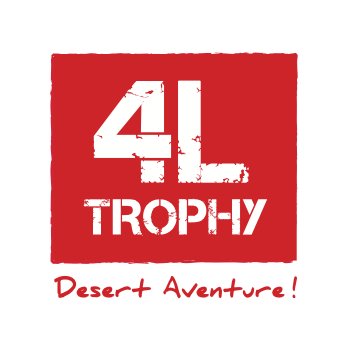 Victor and Benjamin, team COSY 4L
Friends since high school, Victor and Benjamin both pursued engineering studies and passed the Centrale entrance examination. One is now at Centrale Nantes, the other at Centrale Lille. Taking part in this adventure is the opportunity for them to "learn about humanitarian projects and above all to live an unforgettable human experience".
For the occasion, the duo made some small modifications to their Renault 4, called "Cosy". They had to keep the original engine, but some parts were changed or renovated. They also added reinforcements, a metal plate under the body to protect themselves from sand, a built-in compass on the dashboard (SAT-NAV is not allowed) and a cigarette lighter to charge their phones.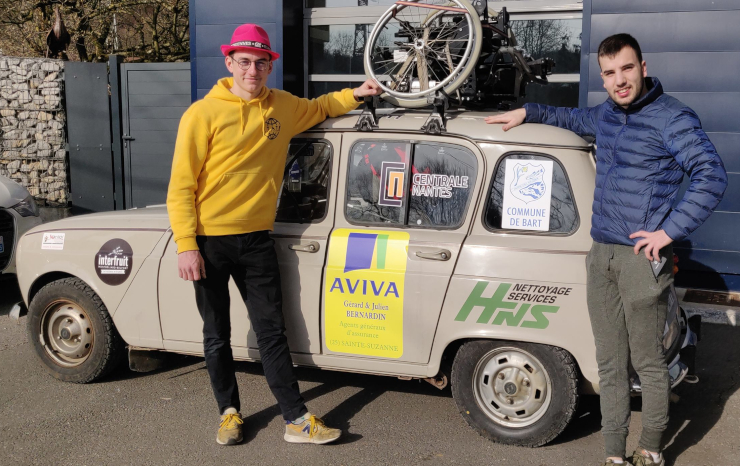 What are they taking with them?
The team has to bring a bag full of donations: school supplies and sports equipment, both intended for the Association
Enfants du désert
. They were also asked to transport a wheelchair! Finally, they have to take a 10 kg bag of food, collected for the French Red Cross which last year was able to distribute no less than 20,000 meals.
Financial donations can also be made to build or renovate schools and extra-curricular structures in Morocco.
And a bivouac each for nights on the road.

Follow them on Facebook and Instagram!
The 4L Trophy is a highly demanding and testing.
Follow and encourage the team on
Instagram
and
Facebook
!
Published on February 19, 2019
Updated on February 19, 2019