Accreditation to supervise research: Myriam Servières Defense
Myriam Servières, Head of the Digital City Specialisation, will present her defense for her HDR (accreditation to supervise research) entitled "Methods for pedestrian on site geolocalisation - towards digital mediation with urban data", on Wednesday 19 June 2019 at ENSA Nantes.
ensa Nantes
école nationale d'architecture de Nantes
On June 19, 2019 from 14:00 To 23:59
On June 19, 2019 from 14:00 To 23:59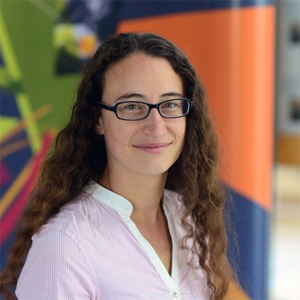 Summary:
"The goal of my research was to develop a digital mediation system with urban data for a pedestrian immersed in the city, a link based on digital technologies to design, analyze and represent the urban space and access information in this urban space. Augmented reality is one of the tools for this mediation whose critical element is the location of the pedestrian and more specifically the pose computation of the camera.

Thus, the main focus of my work is on site geolocation using spatial data of different dimensions. I was interested in an upstream phase that requires the implementation of data models to keep track of changes in spatial data. Finally I looked at some uses of geolocation and pose computation. I conclude this work by presenting my research perspectives towards digital mediation with urban data for pedestrians. "


Panel of examiners:
Sidonie CHRISTOPHE, Senior Researcher, Institut national de l'information géographique et forestière (IGN) - Reviewer,
Gilles GESQUIERE, Professor, University of Lyon 2, UMR 5205 - LIRIS - Reviewer,
Pascal VASSEUR, Professor, University of Rouen, EA 4108 - LITIS - Reviewer,
Marc GELGON, Professor, University of Nantes, UMR 6004 - LS2N - Examiner,
Luce MORIN, Professor, INSA Rennes, UMR 6164 - LETG - Examiner,
Valérie RENAUDIN, Senior Researcher, IFSTTAR - Examiner.
Published on June 14, 2019
Updated on June 14, 2019