Afterwork event "What high performance computing could do for you"
The High Performance Computing Institute (ICI) at Centrale Nantes invites you to an afterwork event on high performance computing. Used in science and industry, high performance computing is an efficient tool for innovation. Register for the round table and visit on 28th June.
On June 28, 2018 from 18:00 To 20:30
On June 28, 2018 from 18:00 To 20:30
On June 28, 2018 from 18:00 To 20:30
On June 28, 2018 from 18:00 To 20:30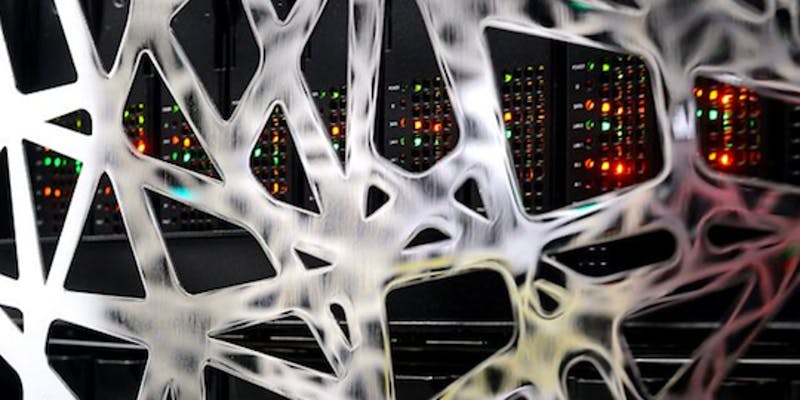 The use of modelling and numerical simulation technologies has become essential across many fields of science and industry. Given the increasing volumes of digital data, high-performance computing is one of the keys to success, making it possible to calculate faster with ever larger volumes of data.



Programme:
user round table: Who is high performance computing for and how to make it a strategic tool for your organization?

presentation of the "Mod-Sim Academy" training programme
visit of the Centrale Nantes supercomputer

The supercomputer was installed at Centrale Nantes as part of the Connect Talent project in the Pays de la Loire region. It is one of the most powerful in its category in France (Tier-2).
Learn more

Round table panel:
Nicolas VINCE, CRTI/INSERM researcher, [1] "Translational ImmunoGenetic in AutoImmunity and Transplantation" team headed up by Prof. Pierre-Antoine GOURRAUD
Mickael TARDY, Technical Director of HERA-MI [2], research collaboration with the SIMS team, LS2N laboratory
François RONGERE, R&D engineer, D-ICE Engineering [3] and project manager for Weamec/FRyDoM [4].
"Mod-Sim Academy" Executive Education Programme:
The High Performance Computing Institute is launching its first executive education training programme in high perfomance computing this autumn, with invaluable support from Centrale Nantes' Executive Education Department. This course will allow participants to:
take their first steps using a supercomputer
make optimal use of a parallel application
learn about parallel visualization tools
discover version control systems (Git, for example)
programme in MPI or OpenMP
develop applications for graphics accelerators (GPUs)
and so on
REGISTER HERE
[1]
http://www.itun.nantes.inserm.fr
/
http://www.itun.nantes.inserm.fr/Team-5 /
Research project linked to HLA and immunological disorders.
[2] Hera-Mi is a startup working on a decision support solution for early diagnosis of breast cancer. They are working on image processing solutions (some of which are under patent), the labelling of imaging data and the statistical analysis of this data.
[3]
http://www.dice-engineering.com
/ D-ICE is developing embedded decision support solutions for marine operations.
[4]
https://www.weamec.fr/blog/record_project/frydom
: Flexible and rigid body dynamic modelling for Marine operations / Development of an open source software framework for the simulation of complex dynamic systems involved in marine renewable energy operations.
Published on June 19, 2018
Updated on June 26, 2018