Prizes and Awards

,

<Unknown label>

,
Centrale Nantes: 6th top global performer for student mobility (U-Multirank 2019)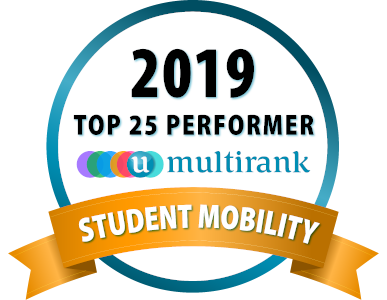 For the fourth year in a row, Centrale Nantes stands out in the U-Multirank 2019 ranking for international orientation and ranks 6th in the list of the 25 world's best performing institutions for student mobility (Global Top performer in student mobility).
Of the 25 top performers on student mobility, all the institutions ranked are European, except for one Mexican university. Centrale Nantes has been consistently ranked in the world's top 25 - and the French top 10 – performers on student mobility since 2016.
Centrale Nantes stands out mainly in three categories, alongside only six other institutions in France:
International opening: Five As on six indicators
Knowledge transfer: Five As on nine indicators
Research: Four As of ten indicators
What are the criteria used to evaluate international orientation? - Having an international student body and offering students the opportunity to undertake part of their degree programme abroad. In order to provide a full picture of mobility and international exchange U-Multirank takes account of both incoming and outgoing mobility.
U-Multirank is the first world ranking for higher education establishments with performance assessed on an A to E scale according to a plethora of (30) indicators and five categories: teaching and learning, research, knowledge transfer, international orientation and regional engagement. The ranking includes 1711 higher education establishments, including 62 in France.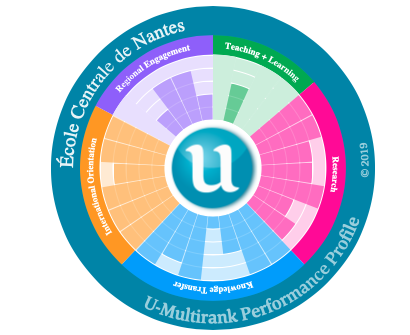 Published on June 4, 2019
Updated on June 4, 2019