M.R.E.

,

FORESEA / MRE

,

Research

,

SemRev

,

THeoREM

,
Centrale Nantes and SEM-REV at SEANERGY 2019
SEANERGY 2019 closed its doors today. Centrale Nantes and the SEM-REV test site were particularly well represented at the forum, notably through their presence in the Pays de la Loire pavilion alongside other regional players in MRE. A look back at the highlights over the 3 days!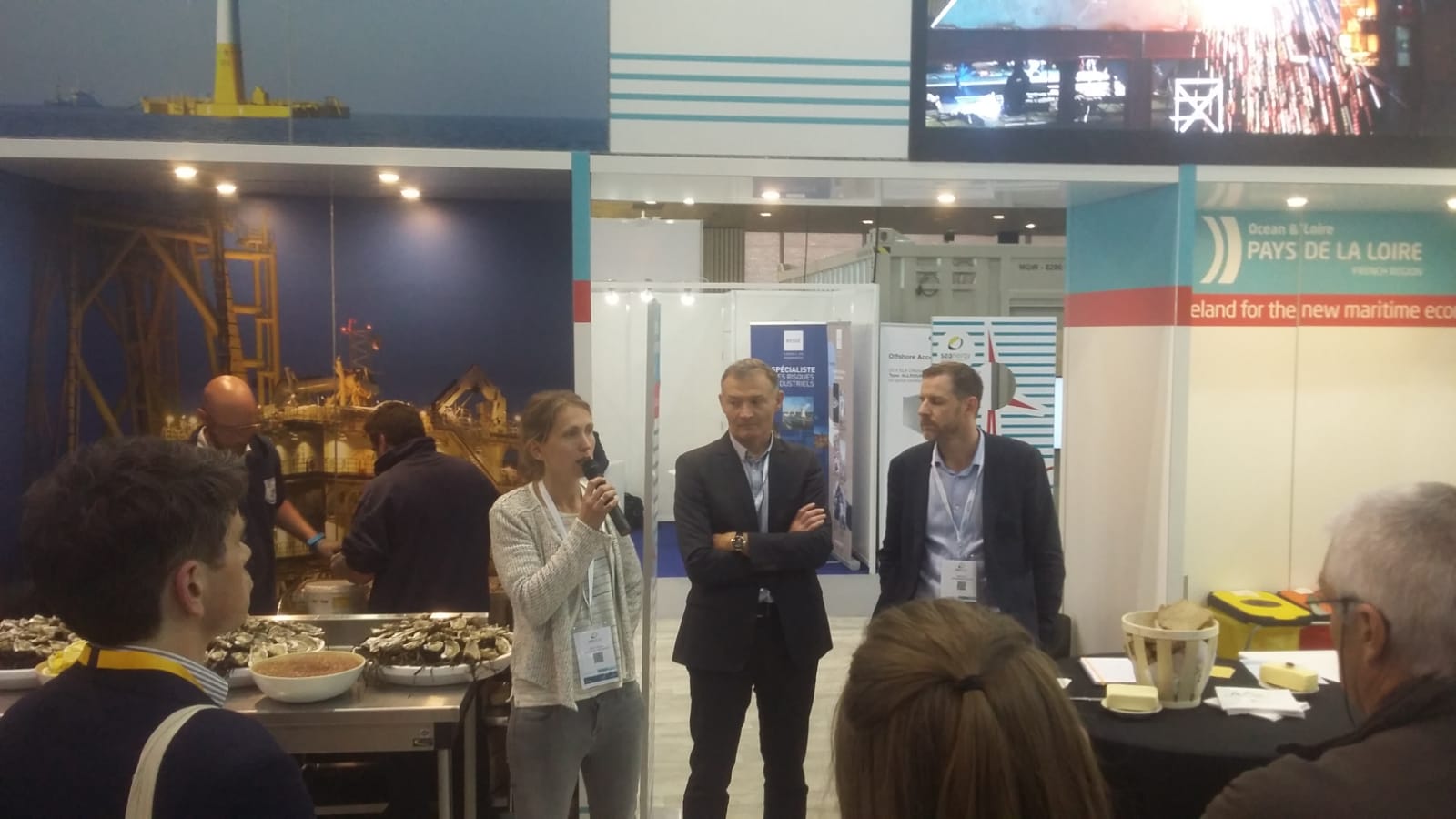 National Conference of Marine Energies
Starting with the participation of Izan le Crom, site operations manager, who took part in the 6th National Marine Energy Conference (4 June). It was an opportunity for SEM-REV to share feedback on FLOATGEN and its first months of production. With the expertise acquired over the past 10 years, SEM-REV is now ideally placed to meet the technological, economic and industrial challenges that lie ahead.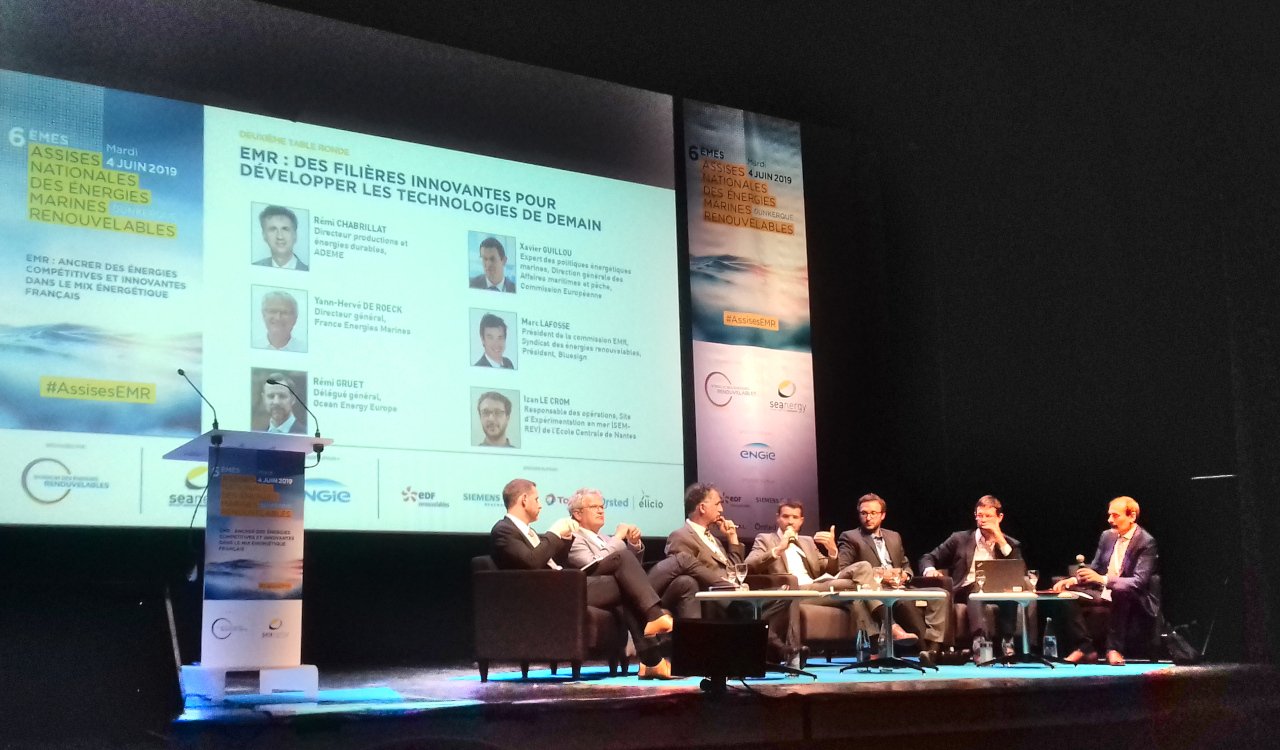 European projects: FORESEA & BLUEGIFT

As a major European player, SEM-REV had the opportunity to present two ongoing European INTERREG projects: FORESEA and BLUEGIFT.
On 5 June, Olivia Thilleul, SEM-REV Programme Manager, alongside Rémi Gruet (CEO of OEE) and Jean Luc Longeroche (CEO of GEPS), reviewed SEM-REV's successes over the past three years of the FORESEA project, while looking to the future and the pending delivery of the GEPS techno device. After more than 4 years of intensive collaboration within the framework of the IHES project, FORESEA has paved the way for WAVEGEM on the test site.
The following day Olivia Thilleul, lent her support to her BlueGIFT project partners during a special session. Together with Marlène Kiersnowski (SENEEOH development director) and Dorleta Marina (BIMEP head of project), she reminded attendees that the first BlueGIFT call for projects is currently open (
http://bluegift.eu/1st-call/
). A unique opportunity for SEM-REV to share its feedback from previous projects, as well as its technical expertise, with all the test sites on Europe's Atlantic coast.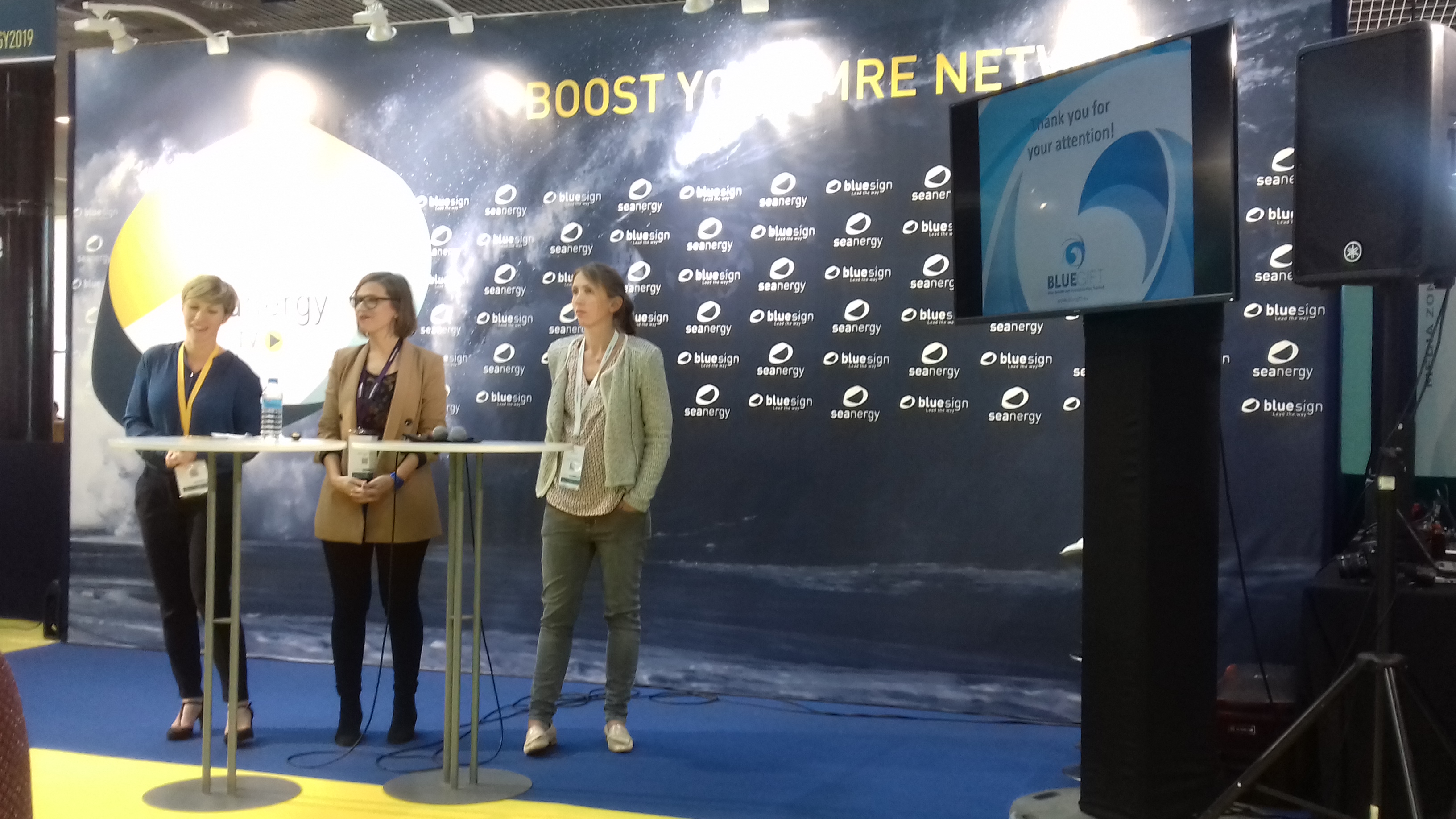 Everything points to a busy summer for the SEM-REV site and the team!
Published on June 7, 2019
Updated on June 7, 2019