Centrale Nantes campus closed from Monday 16 March
Following announcements by the French President, Centrale Nantes is closed from Monday 16 March until further notice. Continuity will be ensured where possible.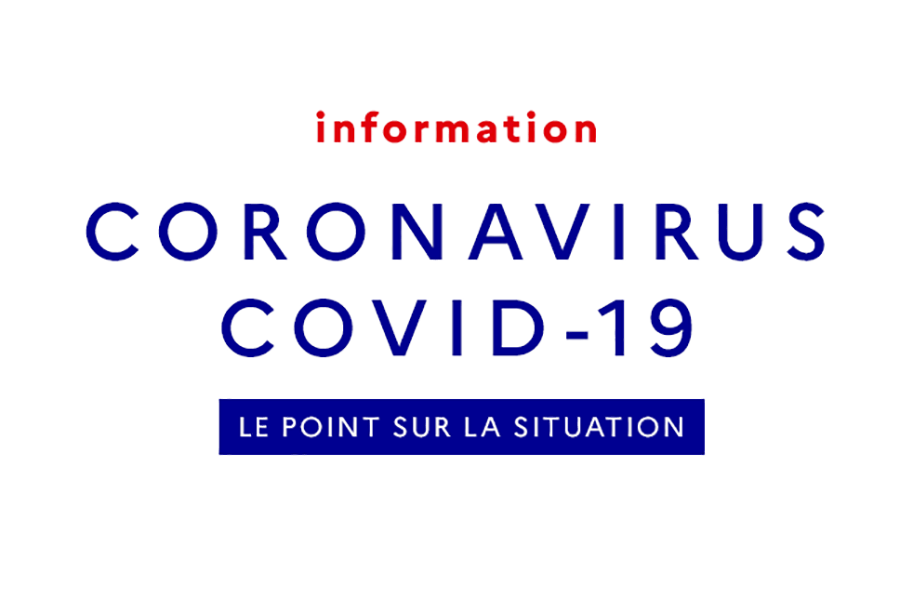 General arrangements
Classroom-based activities are suspended until further notice and organized remotely whenever possible to ensure continuity across all programmes.
All campus buildings are closed. The only people authorized to visit the campus are:
Members of the crisis management team,
Personnel identified as vital resources in the business continuity plan.
Research personnel whose absence would lead to the loss of essential, sensitive or particularly complex scientific studies or those that are difficult to reorganise.
Thesis defenses may go ahead provided that the recommended "barrier gestures" are strictly observed and the number of people present is restricted to the minimum. Selection Committees and recruitment interviews which will be rescheduled at a later date.
In person tests for the national examinations and competitions (both in higher education and civil service recruitment) scheduled up until 5 April are postponed. Solutions will be implemented on a case-by-case basis (postponements, adjustments, etc.) and candidates will be notified.
Centrale Supelec Examinations: In accordance with the press release published on Tuesday 24 March by the Ministry of Higher Education, Research and Innovation, work is underway to reschedule all written examinations to mid-June 2020 onwards in a format (nature and conduct) that will remain very close to that which was initially planned and which appears in the rules of the various examinations. Depending on the examination, certain minor changes may be made to the format of the tests. As regards (oral) admission tests, postponement is under consideration.

Arrangements for students
Courses
The majority of courses will not be rescheduled; they will be provided remotely (VPN access required). Please follow the instructions to come from your teachers.
Examinations are postponed. In the event that the campus closure is extended beyond 31 March, new instructions will be issued. For those who have re-sits pending, the new arrangements will be sent to you.
Communication
All communication, from both the teachers and the administrative teams, will be via email to your school address. You must therefore remain "connected" and reachable.
Contact for course-related questions: course or programme supervisor.
Contact for administrative matters related to absences: Student Affairs
Internships
Significant changes have been introduced to comply with government guidelines:
It is only possible to start an internship if working remotely, until further notice.
It is possible to continue an internship which has already started in France, if the company offers you the opportunity to work remotely.
First year internships cannot start before 29 June 2020
Connect to intranet [students and staff only] to learn more and complete the required formalities.
Mobility
For international mobility, you will receive instructions from the International Relations Department.
For mobility within France, the procedures remain unchanged.
Other information
Requirements for graduation or completion of the academic year will be adapted to take account of these exceptional circumstances.
The procedure for reporting absences remains the same during the campus closure.
Please let us know as soon as possible if you are diagnosed with the virus
Arrangements for staff
Teleworking and special leave of absence for staff
The majority of staff will be teleworking: everything that can be done remotely must be done remotely.
Keeping sick staff at home: those who are given sick leave by a doctor will be subject to the normal sick leave scheme.
Special leave of absence: staff who are obliged to stay at home, and for whom it is impossible to continue working at home, may request a special leave of absence (ASA), the justification for which will be issued by the line manager.
Vulnerable people: staff whose particular situation makes them vulnerable to the risk of epidemics are entitled to continue their telework activity or, failing that, to benefit from a special absence authorisation.
Trainees and apprentices: trainees and apprentices are not allowed to come to the campus. Those who cannot be accommodated in their training institutions must contact their employer or their training supervisor to request the benefit of teleworking or to obtain other instructions.
Incubated companies: staff of incubated companies must telework.
Published on March 13, 2020
Updated on March 27, 2020