International (partnership / study)

,
Centrale Nantes in Chile and Colombia from 30 November to 9 December
Josep Pinyol-Vidal, Academic Advisor for the International Relations Department at Centrale Nantes, will be in Chile from 30 November to 4 December and in Colombia from 5 to 9 December 2019.
from November 30, 2019 to December 9, 2019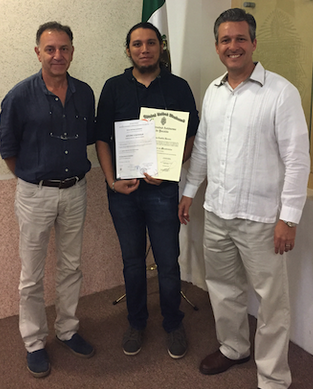 You can meet Josep Pinyol-Vidal at the following institutions in Chile:
Pontificia Universidad Católica de Chile (PUC), Santiago
Universidad de Chile, Santiago
On the programme:
Selection interviews with Chilean students from our partner institutions applying to join the 2020 Double Degree programme in the Ecoles Centrale Group
Renew collaboration agreements.
In Colombia, Josep Pinyol-Vidal will be visiting Universidad Nacional de Colombia (UNAL), Bogotà. He will be meeting with Colombian students applying to join the 2020 Double Degree programme at Centrale Nantes and discussing collaboration agreements.
Published on October 10, 2019
Updated on October 10, 2019