Centrale Nantes is hosting the 4th edition of the "Entretiens de l'Excellence"
High school students are invited to take part in the fourth edition of the "Entretiens de l'Excellence"on 24th March, hosted once more on the Centrale Nantes campus, with the support of the Rectorate. It's an opportunity to meet professionals who have come to share their career experience: their dreams, their difficulties, and their successes. Come along and jump-start your dreams!
On March 24, 2018 All day
On March 24, 2018 All day
The Entretiens de l'Excellence are half-day events organised for middle and high school students, aged 13 to 18, especially from diverse social and ethnic backgrounds. These events give them the opportunity to meet professionals from different backgrounds who have achieved excellence and who come, for the most part, from similar backgrounds.
Originally hosted at Sciences Po Paris, they have become a major national event and have developed on a regional level in particular.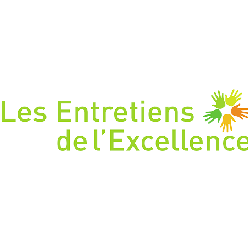 PROGRAMME - 1.30PM/6PM:
professionals share their experience and backgrounds
13 thematic workshops, led by 50 professionals: from a wide range of professions: the arts, communication, health, sports, new technologies ... You can sign up for two workshops,
a workshop for parents: advice, useful contacts, how to fund studies.



2017 video (in French):
Published on March 26, 2018
Updated on October 11, 2018
Suivre les entretiens de l'excellence
#EE2018

@
Les_EE

Les-Entretiens-de-lExcellence