Conference: "Goodwill in the workplace: fad or necessity?
Gaël Châtelain, expert and speaker on goodwill in the workplace, will give a conference on this topic on 18th April in Paris.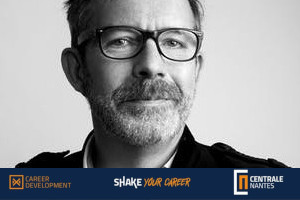 This informative and entertaining conference, intended for managers AND those they manage, is inspired by Gaël Chatelain's book Mon boss est nul, mais je le soigne (My boss is useless, but I'm looking out for him), best selling management book since 2017.

Bob is the worst manager the business planet has ever had to put up with. And yet, if you look close enough it's not hard to turn him into a more caring manager who's more efficient, more productive, more attentive to others and ... above all: more zen.

This conference provides concrete techniques to improve your day-to-day life in the workplace whether you manage others or are managed by others. Gaël Chatelain tackles, in a light-hearted way, very serious subjects that concern all of us.


Published on April 10, 2019
Updated on April 10, 2019