HéMA-NExT, a programme of excellence open to students
HéMA NExT is offering students the opportunity to join its research groups and benefit from training support.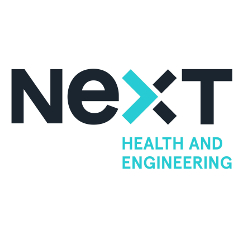 HEMA-NExT is a NExT-integrated research cluster. It brings together research and healthcare teams to understand, prevent and treat haematologic diseases (blood cancers such as multiple myeloma and lymphomas).
This year HÉMA-NExT has co-financed Master 1 internships (Biology-Health and Bio-Informatics) for five young scientists from the Faculty of Science and Technology of Nantes. The internships are linked to hematology and immunology and take place in teams 1, 10, 11 or 15 of CRCINA (UMR 1232) as well as in the Data Clinic at Nantes University Hospital.
HéMA-NExT M1 - and soon M2 - internships offer an innovative and interdisciplinary approach to research through periods of immersion in the cluster's various research groups, as well as an introduction to clinical research within the Clinical Hematology department at Nantes University Hospital. The duration of the internships and their funding are 3 months (May-June-July). This HÉMA-NExT program will run again in 2019-2020.
The HEMA-NExT Cluster offers a world-class, multi-disciplinary environment that provides motivated and ambitious students with the opportunity to develop high-level training from their first year of a Master programme.
Interested students should contact Alexis MORICE-FONTAINE:
alexis.morice@chu-nantes.fr
Published on June 14, 2019
Updated on June 14, 2019