M.R.E.

,

FORESEA / MRE

,

Research

,

SemRev

,
IHES Prototype: assembly underway prior to installation on the SEM-REV site
The second large prototype to be installed on the Centrale Nantes offshore test site, SEM-REV, is currently being assembled in the Port of Saint Nazaire.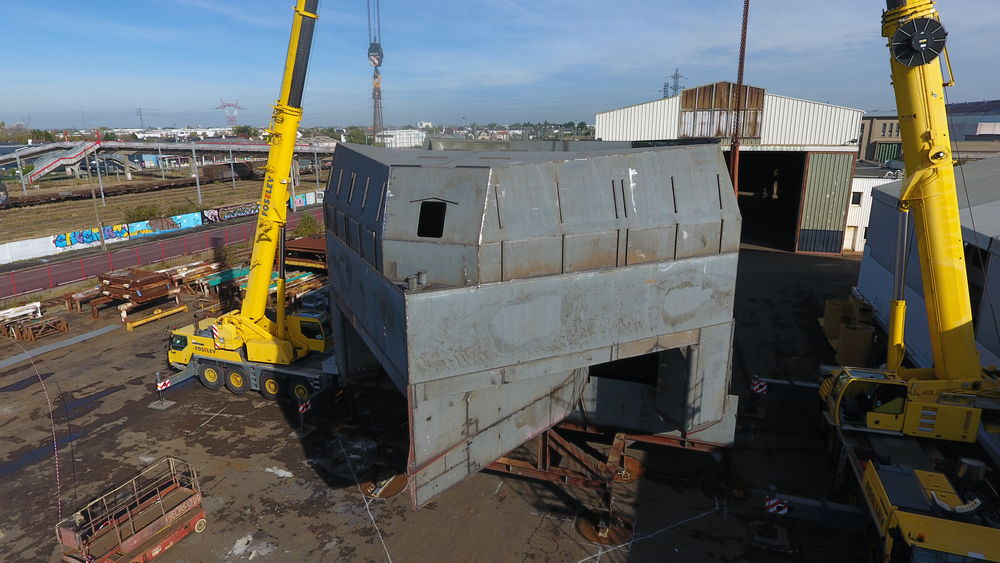 This autonomous platform, which meets its own energy needs from wave power technology - known as IHES - that harnesses wave energy, is being developed by GEPS Techno. GPS Techno is an engineering company based in the Pays de la Loire region, which develops innovative solutions for harnessing marine energy, offshore energy autonomy and the stabilization of floating structures.
This second demonstrator, following in the wake of floating wind turbine Floatgen, will test a new technology on the SEM-REV site - a multi-technology test site empowered to test wind and wave energy.
The prototype platform comes from the IHES (Integrated Harvesting Energy System) collaborative development project, led by a consortium of four industrial partners: Geps Techno - pilot and project coordinator - SNEF, Chantiers de l'Atlantique and Blue Solutions - a subsidiary of the group Bolloré - and 3 academic partners: Centrale Nantes and its SEM-REV offshore test site, IFREMER and Icam Carquefou. This project benefits from public funding through BpiFrance under the PIAVE scheme.
Standing at a height of 7m, with a length and breadth of 21m by 14m, and weighing in at 160 tonnes, IHES is a large prototype.
Construction of the IHES wave power platform started this summer in the MECASOUD shipyard in Saint Nazaire.
A milestone was reached on 11 October when the prototype was brought out of the workshops for assembly. These successive project stages confirm GEPS Techno's significant progress both in terms of technical and financial development.
Centrale Nantes and GEPS Techno have been working together for several years now on the offshore deployment and test campaign for this wave power prototype. The IHES prototype will be secured on site with a four-point synthetic line mooring system. On-site installation is scheduled for this winter and tests will last 18 months.

IHES was one of the projects selected in the first FORESEA call for projects. FORESEA is a European funding programme, which helps bring offshore renewable energy technologies to market by providing access to offshore test sites.
Published on October 18, 2018
Updated on October 19, 2018