Invitation: One year into the Scientific Challenge 2024 ....
The students of the Scientific Challenge 2024 engineering programme specialisation are pleased to present their work on Thursday 28 March 2019 in hall A, followed by a buffet lunch.
On March 28, 2019 from 12:15 To 14:00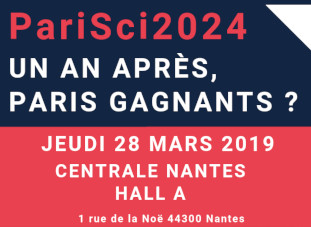 The students will review the progress of their work with a presentation of their project to develop and validate a digital simulator of the complete boat-oar-rower system, ahead of the 2024 Olympic Games.
You are invited for a welcome drink from 12.15 pm in hall A, followed by a presentation of the project, a buffet lunch and finally, the opportunity to discuss with the team over a coffee.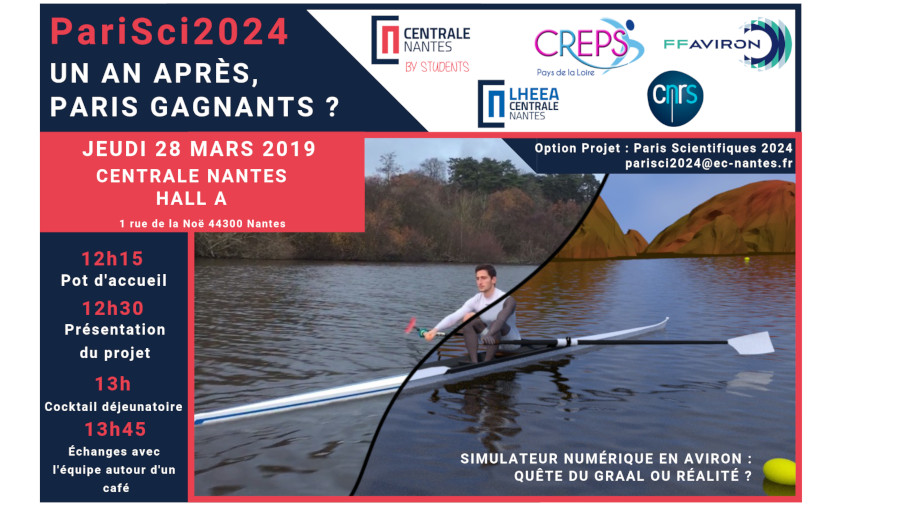 Published on March 21, 2019
Updated on March 25, 2019