Marine Renewable Energy Thematic Training Programme, October 2017
The Marine Renewable Energy Research Group is organizing a thematic training programme on marine renewable energies from Monday 16 to Friday 20 October in Nantes.
From October 16, 2017 to October 20, 2017 All day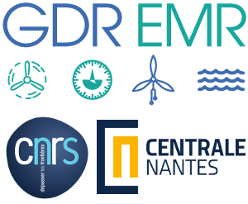 Objectives
The objectives of this programme are twofold:
On the one hand, it aims to provide t
he key to understanding the issues and maturity of energy sectors
by providing an overview of the following technologies: offshore wind, marine current energy, ocean thermal energy and wave energy; as well as the context of the electricity market.
On the other hand, within the framework of the in-depth course, it aims
to promote skill-building and the dissemination of existing knowledge and expertise
in and between disciplines.
This programme is therefore open to any audience with basic technical and scientific knowledge. It is aimed particularly at students, PhD students and young researchers commencing research activity on the topic of marine renewable energies. It is also intended for engineers and researchers changing their research focus or wishing to discover and / or broaden their knowledge of the subject.
Programme
The programme has three distinct parts:
1. The introduction, over one and a half days, will provide an
overview of marine renewable energy technologies and the context of the electricity market.
2. The second part features two in-depth courses taught in parallel over two and a half days. As the courses are conducted in parallel, it will be possible to attend only one of the two courses.
For the 2017 edition, the two courses of study * to choose from are (click on a course to read the detailed programme):
Course 1 - Dimensioning and behaviour of offshore structures
. - Experimental approach: Experimental means, metrology, representativeness, scaling
Course 2 - Impacts and interactions of MREs with their environments
– Legal aspects of MREs, environmental impacts, socio-economic impacts, practical case study
3. The final part includes
visits to prototypes and / or test facilities
(ocean test facilities at Centrale Nantes, SEMREV site at Le Croisic and the FLOATGEN offshore wind turbine, Jules Verne wind tunnel at CSTB, etc...).
Detailed Programme (in French)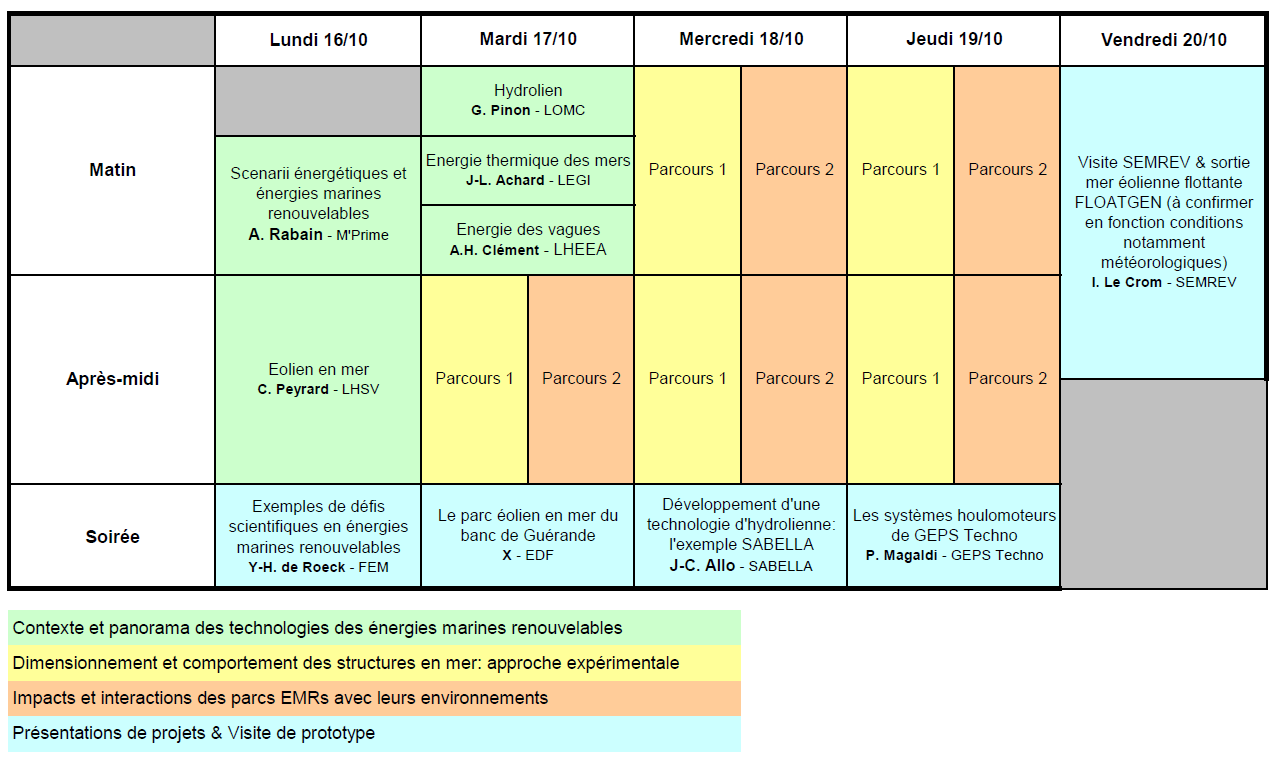 Detailed Programme - Course 1 (in French):

Detailed Programme - Course 2 (in French):

Pricing
Option 1: Overview of MREs (Part 1)
Open to all and free of charge (subject to signing up and space available, participants who sign up for Option 2 have priority). Accommodation and food are at the participants' expense.

Option 2: Overview of MREs (part 1) + in-depth course (part 2) + visit (part 3)
- Students (Master, PhD students): € 400
- Non-CNRS academics: € 800
- CNRS academics: €0 (progamme registered in the CNRS training catalogue)
- Others: € 1820

Rates include accommodation in a double room (shared with another participant) and full board. Accommodation in a single room is possible with a surcharge.

It is possible to follow only the in-depth course (part 2), with or without the visit (part 3). Nevertheless, the rates are the same as for Option 2.
TO SIGN UP
https://ecole-emr-2017.sciencesconf.org/
Published on September 6, 2017
Updated on September 6, 2017