Application - entrance examination

,

Study Programme

,

Master

,
Master EMARO+: apply now for the 2019 intake!
Passionate about intelligent robotics? Looking for a course in this field?
Applications are now open for the EMARO+ Master starting in 2019. What are you waiting for?
From October 23, 2018 to February 28, 2019 All day
From October 23, 2018 to February 28, 2019 All day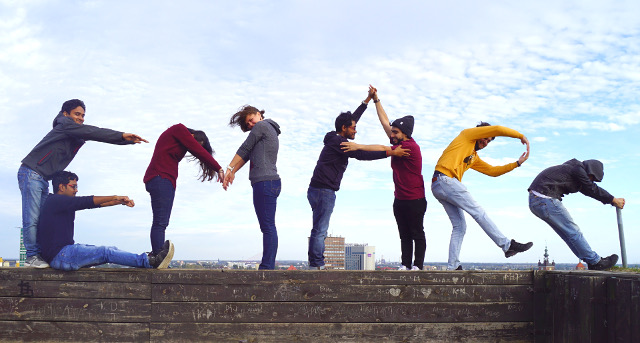 This topnotch Master's course in the area of intelligent robotics has twice been selected under the European Programmes of excellence: Erasmus Mundus in 2007 and Erasmus+ in 2014. Through lectures by reputed researchers, practical work on the latest experimental platforms, sessions with industrial specialists, annual workshops, EMARO+ students gain the cutting-edge knowledge to prepare them for upcoming challenges in Robotics.
Coordinated by Centrale Nantes, France, EMARO+ is designed and conducted by four European partner institutions and seven academic and industrial associate partners.
Join this community of specialists in robotics and apply now!
Consortium scholarships are available for applications received before February 28th, 2019.

Published on December 18, 2017
Updated on December 19, 2018