International (partnership / study)

,
Meet us in Argentina and Chile
Come along and meet us in Argentina from 16 to 20 March or in Chile on 21/22 March 2020 to find out all about our Master's programmes.
From March 28, 2020 to March 29, 2020 All day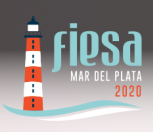 Interested in studying engineering in France? Come and meet us:
Student Fair, Buenos Aires, Argentina - 16 March
Feria Internacional de Enseñaza Superior de Argentina (FIESA) in Mar del Plata, Argentina - 17-20 March
Expo Posgrados, Santiago, Chile - 21-22 March
Marie-Pierre Pechoutre, International Relations Manager at Centrale Nantes, will be there to provide you with all the information you need on our
Master's programmes
- in Marine Technology, Mechanical Engineering, Control and Robotics, Civil Engineering, City and Urban Environment and Industrial Engineering - and our
Bachelor of Engineering
.
Published on January 7, 2020
Updated on January 7, 2020