"Nantralien" Graduate Weekend 2018
The Nantralien Weekend, co-organized by Centrale Nantes, Centrale Nantes Alumni and the "WEN" team, will take place from 30th November to 2nd December 2018. #ShakeTheFuture #WENCentrale to share and follow the event online.
From November 30, 2018 to December 2, 2018 All day
From November 30, 2018 to December 2, 2018 All day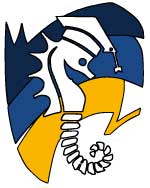 FRIDAY 30th NOVEMBER:
> Graduation ceremony
Future graduates, parents, families, alumni, professors, and representatives from industry and other bodies will gather at the Cité Nantes Events Center for this year's graduation ceremony. The ceremony features musical interludes and we'll hear from graduates on their studies and time abroad.
> Centralien apéritif
This year, the WEN team invites you to meet up with your year group in a bar in Nantes city centre for the evening following the graduation ceremony. An excellent opportunity to return to one of the finest bars in the city centre.
SATURDAY 1st DECEMBER:
> Afternoon events and visits:
For this third edition we invite you to join all year groups on campus to take part in a number of events:
Conferences and Centralien meet-up
Club and association forum
Campus visit: see the newly renovated E building
> Gala evening:
A new format for a new year! For this edition, the WEN team has selected an exceptional venue overlooking the River Loire: The Titan room. Within a stone's throw of the Machines de l'Ile and the iconic Titan crane, you're all set for an unforgettable evening!
With a cocktail reception organised by Maison Hebel and a Le Sur Mesure bar ... everything is coming together for an exceptional gala evening for alumni, students, families and school staff.
Published on October 11, 2017
Updated on November 19, 2018