NExT launches "Innovez": a call for projects to boost academic/industry partnerships
Do you have an innovative and impactful project for healthcare or industry of the future? NExT, through the "Innovez" (Innovate) call for projects will help, via different support mechanisms, companies and research institutes work together to develop the technologies of tomorrow.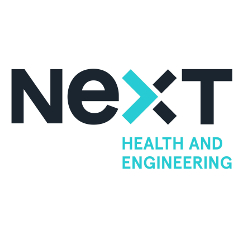 The aim of the "Innovez" call for projects, launched by NExT, is to boost innovation and develop the technologies of tomorrow in the Nantes area through enhanced collaboration between academic and industrial partners. The different mechanisms:
New partnerships: join forces and work together to form a lasting partnership
Scientific resources: additional resources for research institutes to conduct upstream research focussed on future industrial needs
Proof of concept: to transfer technology from research institutes to industry
Innovation labs: Research and R&D teams work together with shared equipment and resources and a joint roadmap
Innovation chairs: 5-year partnership with a highly respected research team to meet a challenge or remove technological barriers.
Who is eligible to apply?
The call for applications is open to companies of all sizes and research institutes. Project submissions should be in line with NExT's development priorities and address one of the following topics: health and industry of the future.
The applications are divided into 5 waves as follows:
1st wave: until 30 June 2019
2nd wave: until 30 September 2019
3rd wave: until 20 December 2019
4th wave: until 31 March 2020
5th wave: until 30 June 2020
Published on April 16, 2019
Updated on April 16, 2019