PHYSMOD at Centrale Nantes 23-25 August 2017
Workshop on PHYSical MODeling of flow and dispersion phenomena.
From August 23, 2017 to August 25, 2017 All day
https://physmod2017.sciencesconf.org/
Centrale Nantes, 1 rue de la Noë, Nantes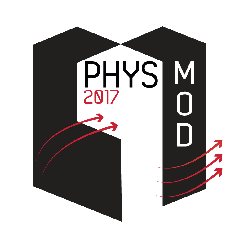 This year, Centrale Nantes is hosting PHYSMOD 2017. This biennial workshop gathers international experts, young scientists and students who are active in the physical modeling of atmospheric flows in experimental facilities (wind tunnels and water flumes).
The main topics are the experimental modeling of the atmospheric boundary layer, the study of gas dispersion in the atmosphere, wind engineering, and wind energy. For more than 15 years, PHYSMOD has been providing, in an open-minded and friendly atmosphere, a unique forum for information exchange and transfer of knowledge in the field of physical modeling of atmospheric flow and dispersion.
Previous editions:
2015 - Zurich, Switzerland
2013 - Surrey, UK
2011 - Hambourg, Germany
2009 - Rode-Saint-Genèse, Belgium
2007 - Orléans, France

Published on April 10, 2017
Updated on September 7, 2017