Pierre Moscovici visits the Centrale-Audencia-ensa incubator
Pierre Moscovici, European Commissioner for Economic and Financial Affairs, Taxation and Customs, is visiting Centrale Nantes to meet with three of the incubator's start-ups: XSun, Bee Healthcare and AKRYVIA.
On April 2, 2019 All day
On April 2, 2019 All day
On April 2, 2019 All day
On April 2, 2019 All day

Centrale Nantes is delighted to welcome Pierre Moscovici - European Commissioner for Economic and Financial Affairs, Taxation and Customs - to campus to meet with XSun, Bee Healthcare and AKRYVIA on Tuesday 2nd April.
XSun and Bee Healthcare
have both received funding from the ERDF (European Regional Development Fund) Pays de la Loire aimed at promoting economic and social cohesion within the European Union by correcting regional imbalances. AKRYVIA, winner in the 2017 I-lab competition, is also supported by the Atlanpole regional incubator, the Centrale-Audencia-ensa incubator and the Pays de la Loire region.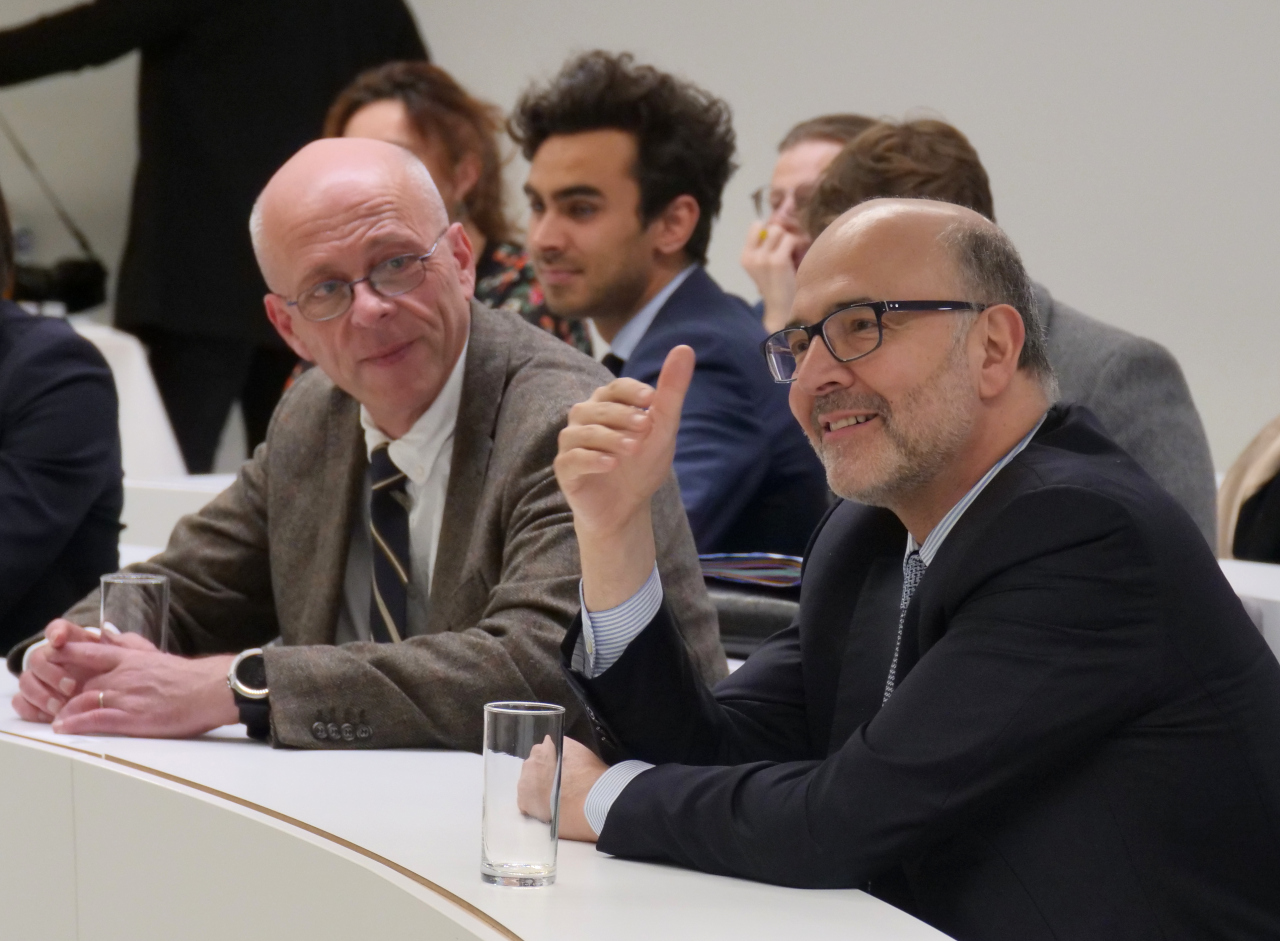 XSun: autonomous drone
XSun, which was founded in Guérande in 2016, designs and operates innovative and autonomous drones powered by solar energy.

We are proud to be one of the lucky recipients of ERDF funding from the Pays de Loire Region to support the SolarXOne programme, the first solar drone range created by XSun. In addition to the financial aspects, support from the region is very important, encouraging and very motivating- XSun CEO Benjamin David.
Centrale Nantes has been involved in the research and development for the drone, particularly with regard to materials, energy management, communication, control and artificial intelligence. The school via Centrale Innovation, has a stake in the start-up and also provides financial support.

Bee Healthcare: Automated blood collection
Bee Healthcare, which has been in the Centrale-Audencia-ensa Incubator since January 2016, is developing a patented medical device that automates all the actions and steps performed by a healthcare professional for blood collection and catheterization. Automation makes these processes precise, fast and painless. The device performs the entire procedure: arm restraint, sterilization, puncture, bandage application, sample labelling. A tablet application controls the device and provides traceability.

Centrale Nantes also supports Bee Healthcare from a financial perspective. It has a stake in the start-up, and has contributed to its development through the provision of some material and human resources on topics related to the technical development of the product.


AKRYVIA: Mastering the extreme
Frédéric CAMY-PEYRET, Centrale Nantes graduate in mechanical engineering, and his two partners founded the company in 2015. AKRYVIA is a deep-tech company developing disruptive plasma intensification technology, with its first application in industrial metal cutting. This new method, based on the use of thermal plasmas, provides double the precision of the industry standard. It also captures the obvious cost benefits of plasma compared to laser cutting technologies: 60% energy savings, 50% productivity gains, and production costs down by 30 to 50%.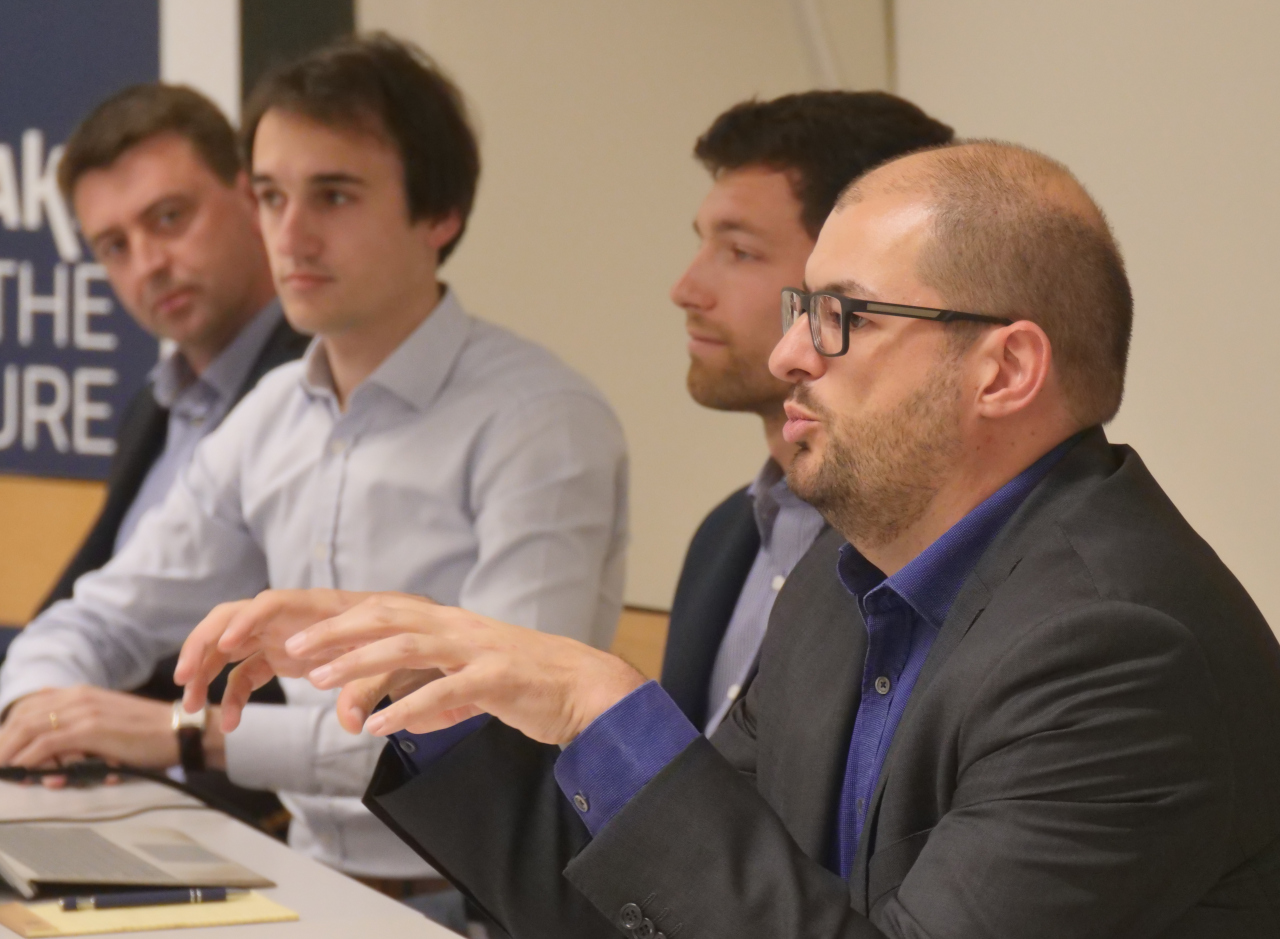 Published on April 2, 2019
Updated on April 3, 2019