Ocean tank

,

SARAH project

,

Research

,
SARAH Project: testing successfully completed!
The SARAH research project, led by several academic and industrial players in the aeronautics field, focuses on emergency ditching for helicopters and airplanes.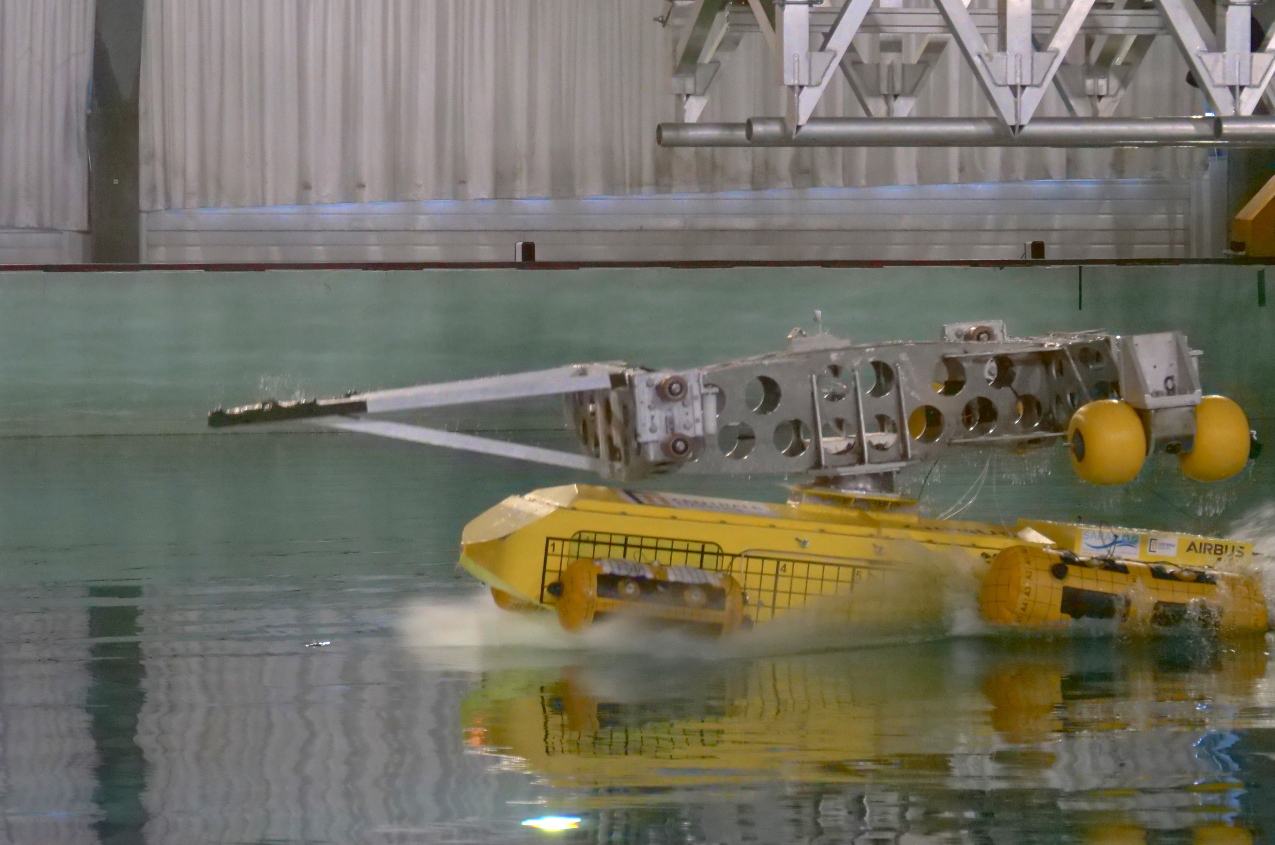 The main expected outcomes of the project are:
More robust and reliable solutions for aircraft and helicopters, based on new methodology and new technologies.
A better understanding of environmental phenomena, but also solutions to protect the airplane / helicopter via analysis of wave and ground effects and aircraft handling capabilities.
The project is run in close collaboration between manufacturers (Airbus, Dassault), design offices and academic partners.
The Research Laboratory in Hydrodynamics, Energy and Atmospheric Environment (LHEEA), of Centrale Nantes and the CNRS, was tasked with two main undertakings:


develop models and simulations

small-scale model ditching tests in the wave tank
Watch the video to see these steps in action, including the wave tank testing phase:
The data collected is now being analysed and compared with the numerical models. The SARAH project goes on!


The 3-year SARAH project kicked off in October 2016 and will come to an end in September 2019. The total budget for the project comes in at around €6.6 million, funded by the European Commission under the H2020 programme -EU.3.4. - SOCIETAL CHALLENGES - Smart, Green and Integrated Transport (Grant Agreement Number 724139).
Published on April 12, 2019
Updated on April 16, 2019