International (partnership / study)

,
TA VIE Workshop at Centrale Nantes
TA VIE Workshop: Which competences for engineering students undertaking a double degree abroad?
On February 6, 2020 from 10:00 To 14:00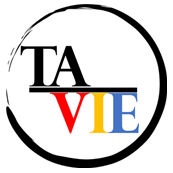 TA VIE Workshop
Centrale Nantes is hosting a round table as part of the European TA VIE project (Tools for Enhancing and Assessing the Value of International Experience for Engineers). Attendees will include professors, home and international students, alumni, our Careers Service, companies.
PROGRAMME
Room T100
10.00 am: Welcome Coffee
10.30 am: Presentation of the TA VIE project
11.00 am: Workshop - choice of three themes:

Workshop 1: the added value of a double degree for companies
Workshop 2: an engineer's competences for working abroad
Workshop 3: adapting engineering courses to meet market and recruitment needs

11h.45: Feedback session
12.30 pm: Conclusion
12.45 pm: Buffet lunch in Hall T

TA VIE European Project:
TA VIE aims to develop internationalization strategies and tools for enhancing and assessing global competence for engineering students and alumni, promote integrated mobility schemes and enforce their quality, and boost employability through cooperation across national and organizational borders.
Centrale Nantes is one of the five partner HEIs involved in the project alongside Universidad Politecnica di Madrid, BME (Hungary), KTH (Sweden) and Universita Degli Studi di Trento (Italy).

Published on January 17, 2020
Updated on February 4, 2020