TedX Centrale Nantes: "A brave new world"
TEDx Centrale Nantes: "A new brave world" on campus on Saturday 9th December. Get your tickets now!
On December 9, 2017 All day
On December 9, 2017 All day
On December 9, 2017 All day
On December 9, 2017 All day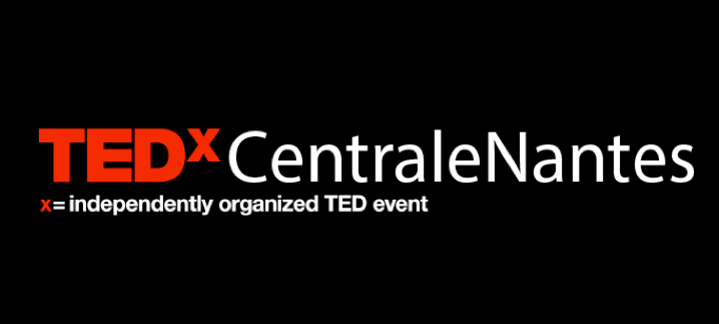 Ideas Worth Spreading
Centrale Nantes is hosting five innovative conferences on the theme: "A Brave New World". on Saturday 9 December. We hope to share a new vision of the world and new theories with you.
The five speakers will show you that big and small ideas can light up everyday life. We have the privilege of welcoming the teacher Marc Buonomo, who will discuss the theme "Sciences, beliefs and false leads", as well as Baba Deme, personal development coach, who will talk about "How to succeed and live happily in this world?". We will then listen to Sophie Caillaud, president of "Allons Enfants" and her talk "Take sides with the young". Next on the programme is a student from Centrale, winner of the Tremplin TEDx, who will speak about audacity. Finally, we will hear from Charlie Danger, YouTuber, who unravels myths with "Sexy Archeology".
The event will close with a cocktail reception with the opportunity to talk to the speakers.
Don't hesitate, get your ticket today!
About the speakers: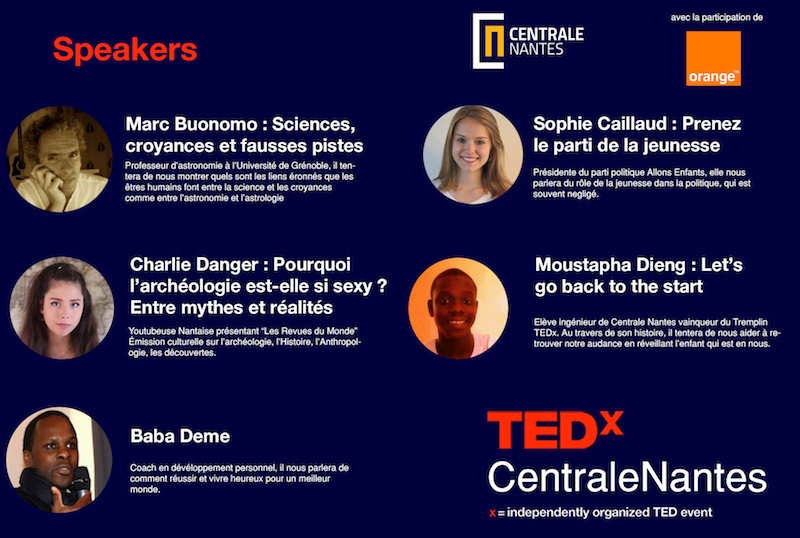 Programme:


2.00 pm: Welcome - Hall S
3.30 pm: Conferences part 1 - Amphi S
5.00 pm: Interval and refreshments - Hall S
6.00 pm: Conferences part 2- Amphi S
7.30 pm: Conferences close
8.00 pm: Cocktail reception - Hall L
Tickets: €15
Centrale students/staff:
billetweb.fr/tedx-centrale-nantes3
Other:
billetweb.fr/tedx-centrale-nantes4
Published on November 29, 2017
Updated on November 29, 2017
Tickets:€15
Centrale student/staff:
billetweb.fr/tedx-centrale-nantes3
Other:
billetweb.fr/tedx-centrale-nantes4