TEDx Centrale Nantes: "Tear down these walls" on 9 February 2019
TEDx 2019 is almost upon us. Read on to find out about this year's conference topics at the independently organised TEDx event on the theme:"Tear down these walls".
On February 9, 2019 All day
On February 9, 2019 All day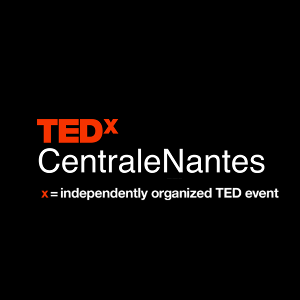 Following the student contest organized on 8th January, TEDx 2019 has finalised its programme and will welcome you on Saturday 9th February 2019 from 3pm, in lecture theatre S at Centrale Nantes.

Six speakers will present a talk on the theme "Tear down these walls", (programme below). You can get your tickets online: Billetweb.fr.

For more information see Facebook event.

Emmanuelle Gagliardi: "Shattering the glass ceiling and deploying gender diversity in companies"

From her travels in the United States, Emmanuelle Gagliardi returned with a clear awareness: women are handicapped in their professional life by the lack of network. Saddened by this observation, she wrote her first book on French women's networks and later co-founded Connecting Women, a communication, advisory and event agency specializing in gender diversity. In 2017, she launched the movement #PPV (Pulvérisons le Plafond de Verre - Let's shatter the glass ceiling) aimed at liberating women from this oppressive invisible limit.
Butzi: "Millenials and their relationships with other generations"
For years, Butzi's main activity has been magic: helping people to unleash their true potential or to have fun. After having performed in Latin America, the United States and Paris, he decided to adapt his shows to the business world to help each participant to unleash his/her innovative and entrepreneurial potential. He is also a contributor to the prestigious music school: the Mcbridge Magic and Mystery School.
Spencer Hawkridge: "Building a wall of books to tear down the wall of ignorance"
Spencer Hawkridge, Centrale Nantes English Teacher, created the BookHoof association in 2017. His idea was simple: to create literary works for children from scratch, and to make them available for free on the internet so that they are accessible even to the most deprived. Through fun workshops, he brings together students from various fields and cultures to share their knowledge and creativity and produce illustrated stories.
Jacob Karhu: "Back to our roots or how to live differently"
Researcher in climatology at the Ecole Normale Supérieure de Lyon, Jacob Karhu decided to realize one of his dreams: live in harmony with nature and limit his carbon footprint. Through a project to renovate a refuge in the Pyrenees and to take a step back from our increasingly dependent society, he spent 7 months living self-sufficiently at 1700 meters altitude. In his own words: "We recognize a real palace by the number of stars when we look up at night."
Yashar Naghdi (winner of the student contest): "Something in between"
A double-degree student at Centrale de Nantes and selected as the student speaker for this year's TEDx, Yashar Naghdi rapidly became aware of an oversight on the part of our education systems: the development of empathy. As a language teacher, this art enthusiast decided to introduce drama and role plays into his teaching methods to stimulate this feeling key to understanding those around us. During his studies, he has also participated in events in the best Iranian universities where he spoke about the importance of communication in entrepreneurship.
Pierre Layrolle: "3D bio-printing of human tissue"
Pierre Layrolle is a senior researcher at Inserm, where he leads a team whose research focuses on the 3D bio-printing of bone tissue and cancer from medical images at Nantes Faculty of Medicine. His goal: the reconstruction of bone defects, a challenge for surgeons who can not always avoid amputation.
He is also working on innovative solutions such as the printing of bio-printed bone tumor models to test the response to chemotherapy agents.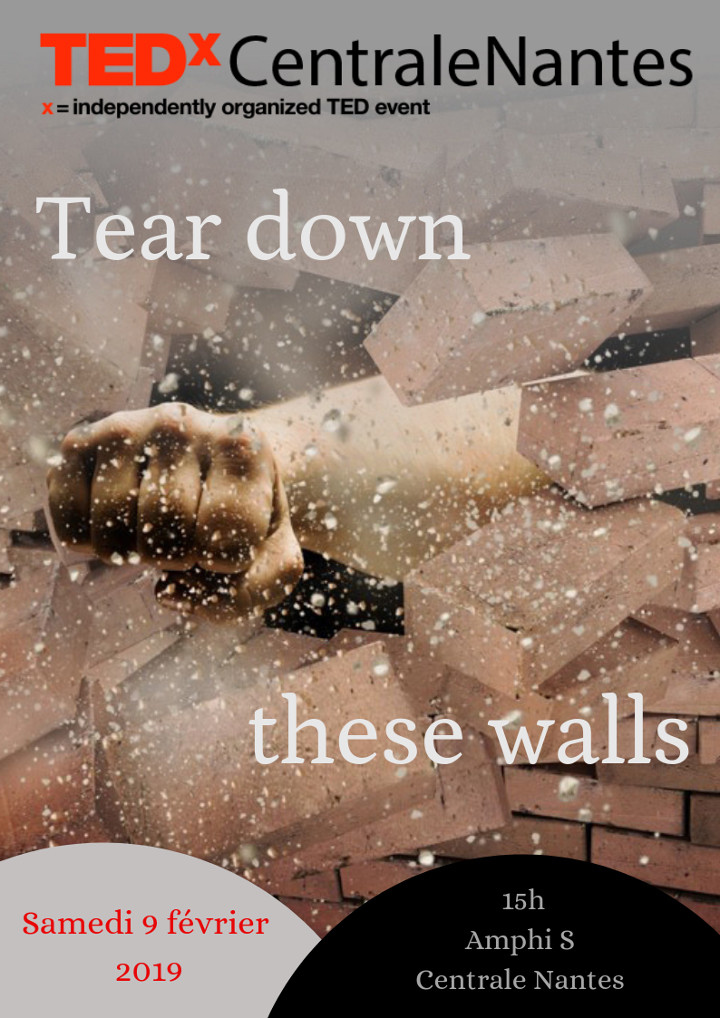 Published on January 16, 2019
Updated on January 16, 2019