Welcome to our new students
The school is pleased to welcome the new intake of students on the engineering and master's programmes for this academic year. New to Centrale Nantes? Read on for the welcome programme.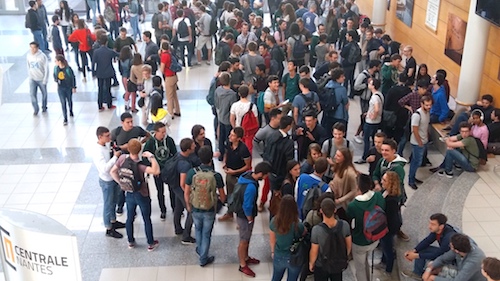 First year students - Engineering programme
The programme starts on
Monday 4th September at 8am
on campus with four days of discovery and meetings in your new school.
On the programme: presentation of the school, orientation forum, alumni forum, sport, meetings with the partner companies of the school, visits of laboratories and technological platforms ...
Two highlights:
Scientific conference given by Gérard Feldzer, consultant and popularizer in aeronautics and transportation to the media and member of the Academy of Air and Space
Ethics conference given by Marie-Françoise Le Bon Blanchard, Senior Official of Equality between Women and Men in the Ministry of Justice

Masters students
Meeting on
Monday 4 September at 9.30 am
on campus (building L).
On the programme: opening ceremony, presentation of the school, visit of the campus, meetings with the associations and clubs of the school ...
Olivier Rabiller, Class 2019 Patron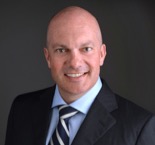 President and CEO Honeywell Transportation Systems

Centrale Nantes Graduate

M.B.A. from INSEAD
Olivier Rabiller is President and CEO of Honeywell Transportation Systems (TS) and executive board member of Honeywell, a Fortune 100 company. TS is one of the world leaders in turbocharger technologies and also provides automotive software solutions.
Prior to his current role, Olivier Rabiller was responsible for the general management of the TS divisions in China, India and Brazil, as well as after-sales and mergers and acquisitions. He acquired extensive experience whilst serving for seven years at Renault in Customer Services, Engine Project Management and Purchasing in France and South America.
Published on September 1, 2017
Updated on July 17, 2018