Workshop at Centrale Nantes on: "Better building management, committed occupants"
Cerema is holding technical workshops across the country for building managers on eco-responsible building management and occupation. This theme is central to the provisions of the law relating to energy transition for green growth, the energy renovation plan for buildings and the energy transition roadmap for public buildings. In this context, a workshop will be held at Centrale Nantes on 25th June.
On June 25, 2019 from 09:00 To 16:30
On June 25, 2019 from 09:00 To 16:30
On June 25, 2019 from 09:00 To 16:30
On June 25, 2019 from 09:00 To 16:30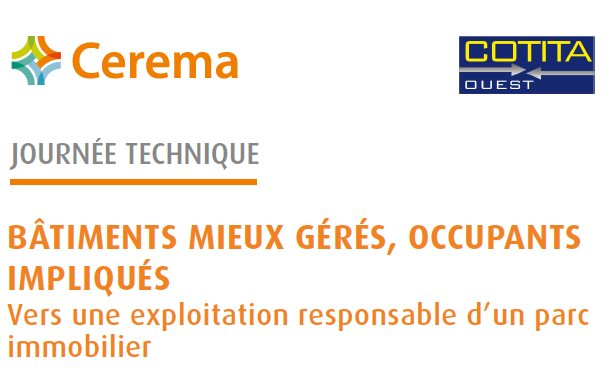 This workshop will address the optimization of building management and occupancy, which have become significant levers for energy savings today, especially in a tight budgetary context for managers.
Public and private local stakeholders will demonstrate their efforts to combine efficient management with comfort while involving the occupants.
Open to all, the workshop is particularly designed for those working for public contracting authorities and real estate managers, who wish to learn and share their experience.
Online registration
Register online to take part. Two possibilites: free entry without lunch or €18 with lunch. The registration deadline is 17 June 2019.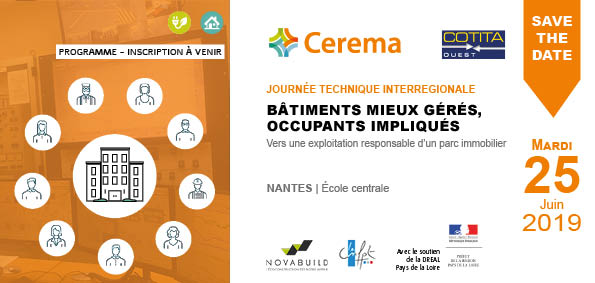 Published on June 5, 2019
Updated on June 5, 2019