Activities
The IT Department is in charge of the IT services and networks within the establishment. It fulfills the following tasks:
guarantees the quality of the IT network and services: availability, reliability, performance and technological development;
responds to the functional requirements of the administrative, teaching and research departments;
works with the ICT in Education (Information and Communication Technologies in Education) department to provide the structures and platforms necessary for the implementation of a digital teaching methods;
ensures the processing and availability of data in the ERP;
provides network and IT services for laboratories and research teams, while respecting their financial independence and autonomy;
meets the common audiovisual needs of the various departments.
On a daily basis, the staff of the Information Systems Department divide their time between:
Maintenance, monitoring and development of production solutions
Design, and deployment of new projects and services.
Organization
Affiliated institution(s)
Jean-François LOGE, Head of IT Systems
Organisation Chart (in French)
: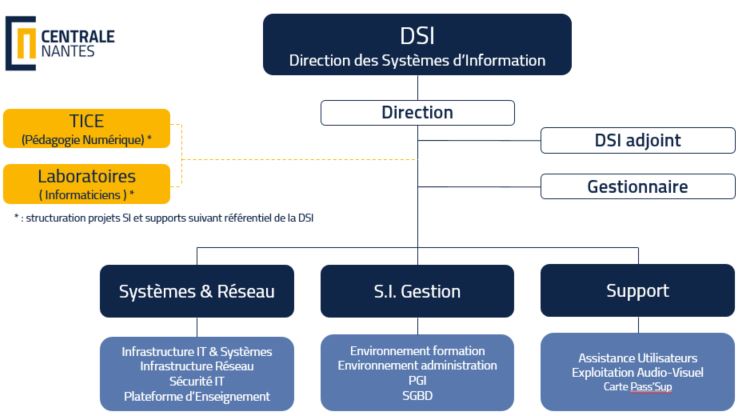 Published on March 11, 2017
Updated on December 16, 2022
Key figures
4000 student accounts
12 IT rooms with free access for students, representing 190 PCs
a network with over 3500 access ports
WiFi available across the campus